Sony Xperia Z1 Compact review gives high rating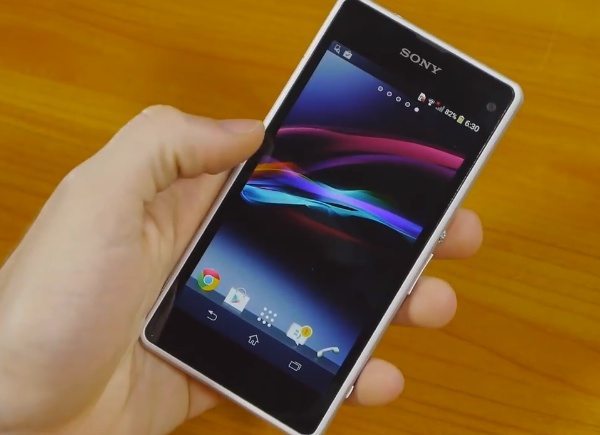 The Sony Xperia Z1 Compact was recently introduced and met with a warm reception. Although this is a mini version of the popular Z1 flagship, it still has many of the same high-end specs of its larger sibling and it's set to release this quarter. Today we have a Sony Xperia Z1 Compact review to share, that gives an extremely high rating for the phone.
We've previously given readers plenty of information about the Xperia Z1 Compact so if you want to see much more head here. As a brief refresher it has some desirable specs including a 2.2GHz Snapdragon quad-core processor, 4.3-inch display with 1280 x 720 resolution, 2GB of RAM and 16GB of internal memory that's expandable to 64GB via microSD.
Other specs include a 20.7-megapixel rear camera, a 2-megapixel front-facer and a 2300 mAh battery, and it will launch running Android 4.3 Jelly Bean, upgradable at some point to Android 4.4.2 KitKat. The 15-minute YouTube video that you can see below this story gives a comprehensive overview and some really good insight into the Xperia Z1 Compact.
The video review begins with describing the difference between the compact version of the Sony Xperia Z1 to other mini versions of popular handsets, emphasizing that the Xperia Z1 Compact is still a high-powered smartphone, just in a smaller body. It continues by showing the design of the handset with some good close-up looks and a hardware tour.
Following this the review looks at many other aspects beginning with details of the display and moving onto the user interface, processor, camera (with sample images shown), call quality, battery life and more. It also gives a brief look at the Z1 Compact alongside the iPhone 5S before the conclusion of the video.
At the end of the video we see an overall rating given for the Xperia Z1 Compact where it achieves a very impressive 9/10 score. The pros and cons of the device are also shown, but rather than giving everything away we'll let you check that out for yourselves when you watch the review.
What are your thoughts on the Sony Xperia Z1 Compact smartphone? Do you think you might buy this phone when it releases in the coming weeks? Let us know with your comments