Top 10 iPhone features users unaware of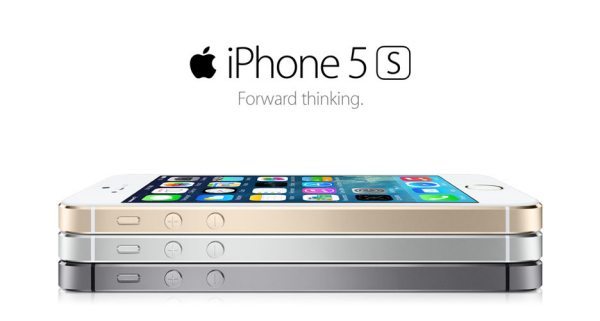 It may be the most iconic mobile ever made, but the vast majority of us are in the dark when it comes to the iPhone's top gadgets, a new survey has found.
Topping the poll was the ability to use the 'volume up' button on the side of the phone as the shutter for the camera, with more than two thirds, 68%, having no idea of this function.
The iPhone's spirit level utility came second as over six in ten 65%, were oblivious to this handy gadget.
Researchers for CheapHolidayLand.com gave 650 iPhone users a list of ten features and asked if they were aware of their existence.
Whilst many respondents were aware of the iPhone's voice activation programme, Siri, a majority, 62% didn't know you could teach it to pronounce things correctly, landing it in third.
For more than half, 57%, of iPhone users, the ability to shake the phone to delete all the text in either a text or email message was unknown, bringing it in fourth place.
Fifth and sixth spots were occupied by using Siri to search twitter and the capacity to block contacts. These were unknown by 54% and 48% respectively.
More than a third, 36% were oblivious to the iPhone's ability to put accents over letters whilst slightly fewer, 31% were unaware of the personal trainer programme, bringing it in eighth place.
Ninth and tenth positions were reserved for the torch function and the ability to send yourself a birthday message, with just nine and eight percent not knowing of their existence.
One woman who took part in the poll commented: "I've had my iPhone for years now and I'm still finding out new things.
"I had absolutely no idea that I could use the 'volume up' button to take pictures — it's been a real revelation finding that out."
A man added: "Discovering the spirit level on my iPhone has been a technological epiphany. Spirit levels are one of those tools you can never find when you need them so to have it on the phone is a God send."
A spokesperson for discount travel site CheapHolidayLand.com commented: "All the iPhone users I know are deeply attached to their phone. It is almost an extension to their body.
"Therefore, I am surprised to see that so many of us are unaware of some really basic gadgets.
"As an iPhone user I do have to confess that I get a little excited every time I discover something new on my phone. It is just the gift that keeps on giving."
List in Full (percentages are those who were unaware of the feature)
– Volume up button as camera shutter — 68%
– Spirit Level — 65%
– Teach Siri to pronounce words correctly — 62%
– Delete text by shaking — 57%
– Use Siri to search twitter — 54%
– Block Contacts — 48%
– Accents on letters — 36%
– Personal trainer — 31%
– Torch — 9%
– Send yourself birthday message — 8%
NB: All the above refer to the iOS 7
Were you unaware of the iPhone features mentioned above?