Dell Venue 7, 8 tablet prices in India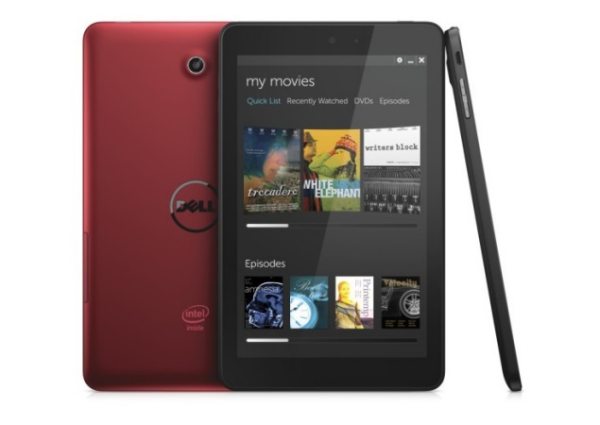 India can at last get to enjoy the Dell Venue 7 and 8 tablets, HP have already started shipping tablets to India and now it is the turn of Dell. Other than these not coming with 3G the prices on both are highly reasonable and worth thinking about.
Both Dell tablets come running Android 4.2.2, and yes there will be a new KitKat update coming soon, not sure when but it is apparently coming. The Dell Venue 7 price is set at Rs 10,999 and the Dell Venue 8 is Rs 17,499.
Even though the Dell Venue 7 comes with a 7-inch IPS display with a 1280×800 pixels resolution, and the Venue 8 comes with an 8-inch display, the 8-inch tablet still has the same screen resolution as the Venue 7.
The tablets come with 4G and WiFi-only configurations, NO 3G. The tablet will only be sold in black in India.
The Dell Venue 7 features a dual core 1.6GHz Clover Trail-based Intel Atom Z2580 processor, 2GB of RAM and 16GB internal storage, the Dell Venue 8 has a dual core 2GHz Intel Atom Z2560 processor, 2GB of RAM and 16 / 32GB internal memory options.
The Venue 8 has a 5MP camera on the rear and 2MP on the front, and the Venue 7 has a smaller 3MP on the rear and a VGA on the front.
Do you live in India, if so please let us know if you will be buying the Dell Venue 7 or Venue 8?