Nokia Lumia 525 vs Xolo Q800 reveals shock victor
Two smartphones for India both under the RS.10,000 price mark based on specs alone comes the Nokia Lumia 525 and Xolo Q800, one of these reveals shock victor.
The two handsets are going head-to-head in a specs faceoff and nothing more, there have been no tests of speeds, benchmarks, design etc, its purely on specifications. We all know that there are many consumers in India that prefers to purchase a phone based on the specs and nothing more.
Both offer value for money and can be purchased for under RS.10,000, so when it comes to price there is nothing in it really. Everyone knows Nokia but the name Xolo is starting to make a stamp in the Indian smartphone marketplace.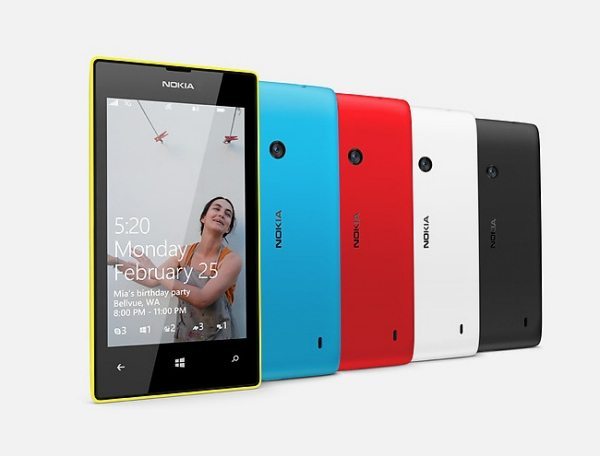 When it comes to the display the Xolo Q800 has a 4.5-inch IPS LCD with resolution of 540 x 960 pixels, the Nokia Lumia 525 comes with a smaller 4-inch IPS LCD with resolution of 480 x 800 pixels — The Xolo Q800 wins.
Dependant on what operating system you prefer this could be a major deciding factor, the Xolo Q800 smartphone comes running Android 4.1.2 Jelly Bean and the Lumia 525 runs Windows Phone 8 Black OS. — Cannot choose a winner, as this is personal preference.
The CPU on the Xolo Q800 is a 1.2 GHz quad core MediaTek MT6589M; the Nokia Lumia 525 has a 1 GHz dual core Qualcomm MSM8227 processor. — Winner is the Xolo because it has the faster processor.
When it comes to how much storage the handsets have the Nokia Lumia provides 8 GB internal with the option to expand up to 64 GB, the Xolo Q800 only has 4GB with up to 32 GB expandable memory, both offers 1GB of RAM — Nokia Lumia wins this one.
Xolo Q800 has an 8MP rear camera and a 1MP front-facing camera. The Lumia 525 has a 5MP and no front-facing camera — Xolo wins this one.
The battery on the Xolo Q800 is a 2100 mAh and a smaller 1430 mAh on the Nokia Lumia 525, both come with GPRS, 2G/3G, Bluetooth, micro USB, GPS and WiFi. The Lumia 525 only comes with single SIM but the Xolo has a dual SIM feature.
When it comes to the specs the Xolo Q800 wins, this is the clear winner and probably comes as a shock. But the Xolo is faster, has a better camera, larger better and a bigger display.
Do you prefer the Xolo Q800 or the Nokia Lumia 525?