Samsung Galaxy Grand 2 vs Galaxy S3 camera comparability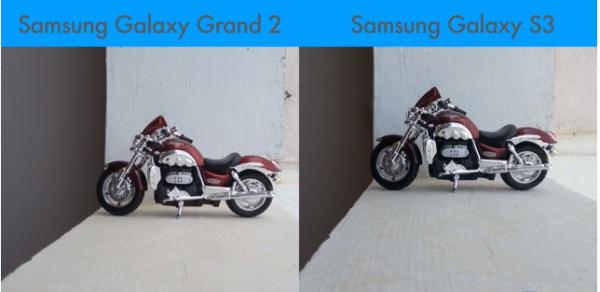 Samsung is constantly expanding its range of Android smartphones with devices coming in at a variety of pricing levels, and the majority of these handsets look from the outside very similar. Today we have a short video showing the Samsung Galaxy Grand 2 vs. Galaxy S3 in some camera comparability.
The Samsung Galaxy S3 has been around for a while now but is still owned by millions of users, while the Galaxy Grand 2 has recently joined the series of handsets. The specifications for the two handsets cameras on paper are identical with an 8-megapixel rear facer capable of Full HD video capture at 30fps.
On the front of the device we also have 1.9-megapixel shooters on both handsets capable of 720p video recording. The video below has a number of images captured by the two handsets in various situations and lighting levels along with an example of their video recording capabilities.
In many of the images the Samsung Galaxy S3 provides better quality but when we get to the short video example the Grand 2 comes out top, and especially in terms of the sound quality of the video. Some of the images will be down to personal preference though and it shows that the Galaxy Grand 2 is certainly worth considering.
If you are thinking of purchasing the Samsung Galaxy Grand 2 you may want to check out our previous article looking at the handsets camera compared to the Motorola Moto G, or the overview video we had previously.
Which camera do you prefer?