LG G Flex, Optimus F3Q T-Mobile US release date given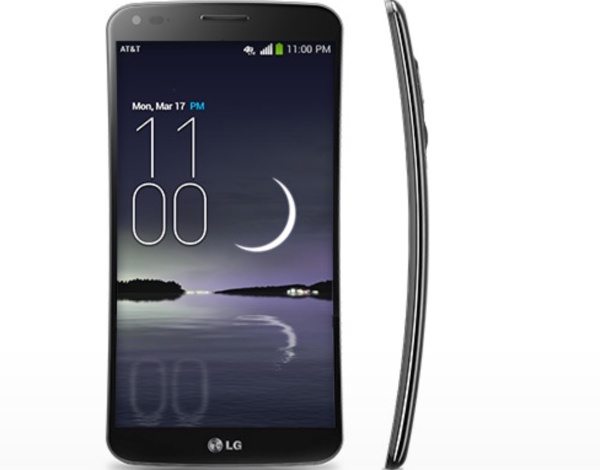 The LG G Flex smartphone is making waves right now as it slowly releases in more markets, while the LG Optimus F3Q is a lesser-known device. Now an LG G Flex and Optimus F3Q T-Mobile US release date has been given and they're coming on February 5.
Many buyers in the US have been waiting for the LG G Flex to arrive stateside and Sprint and AT&T recently announced details of availability. Now T-Mobile US has joined the fray, news that will please many who would like to get their hands on the G Flex with its notable curved design.
As far as the Optimus F3Q goes we saw rumors of this slide-out QWERTY phone back in December and that has also been made official for T-Mobile. Both phones will release on February 5 and we also have price details.
The G Flex on T-Mobile is priced at $672 and buyers will get a free Netflix subscription for six months. Alternatively a Simple Choice plan offers this at $0 upfront with $28 monthly payments over 24 months. Pre-orders are open now for the G Flex, which is pictured here.
We've written many articles on the G Flex Android smartphone now and key specs include a 6-inch 720p display, 2.26GHz Snapdragon 800 quad-core processor, 2GB of RAM, 32GB of non-expandable internal storage and a 13-megapixel rear camera.
Moving on to the LG Optimus F3Q we now have official specs on this device, which is pretty much the same as the Optimus F3 but has the sliding keyboard. It has a 1.2GHz Snapdragon 400 dual-core processor, Adreno 305 graphics, a 4-inch IPS display, 1GB of RAM and 4GB of internal storage storage, expandable via microSD to 32GB.
It has LTE connectivity, 3G, Wi-Fi, NFC, a 5-megapixel rear camera,VGA front-facing camera, 2460 mAh battery, and runs Android 4.1 Jelly Bean. The Optimus F3Q comes in misty blue and its price on T-Mobile is $312 or on a plan you'll pay $13 monthly over 24-months.
Are you considering purchasing either the LG G Flex or Optimus F3Q on T-Mobile? Send your comments to let us know.
Source: T-Mobile