iPhone 5S wins blind camera test in poll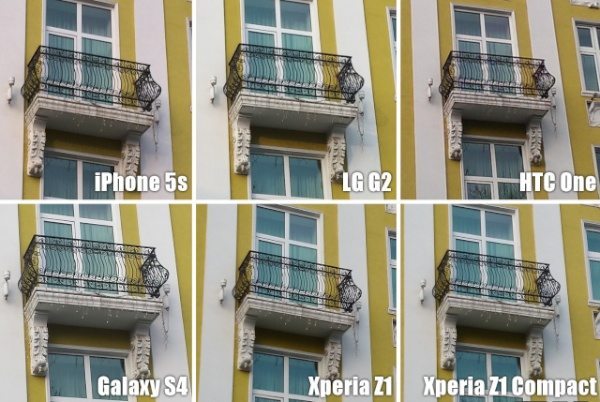 An increasingly important factor for many people choosing a new smartphone is its camera capabilities, and at Phones Review we often publish smartphone camera comparisons. What can be even more interesting though is a blind camera comparison with nothing to sway people's opinions regarding branding etc. The iPhone 5S has just won a blind camera test according to a poll.
Last week Phone Arena showed readers sample camera images taken with six of the best high-end smartphones available. The images were displayed alongside each other with no clues as to which cameras were used for which photos. Participants in the poll then voted for the images they thought were best.
Revealingly the iPhone 5S with its 8-megapixel rear camera offered the most preferred results taking over a third of the votes on 34.77%. In second place with just over half the amount of votes of the iPhone 5S was the Sony Xperia Z1 on 17.78% and the LG G2 gathered 16.06% of the votes to achieve third spot.
Fourth was the HTC One followed by the Samsung Galaxy S4 in fifth, and in sixth place was the Sony Xperia Z1 Compact. The latter result is a little surprising as the recently announced Xperia Z1 Compact has been much admired with and its 20.7-megapixel camera.
We would have liked to see at least one Nokia Lumia handset included in this blind camera comparison as well as some other devices such as the Samsung Galaxy Note 2, but of course there are limits to how many devices could be included. If you want to check out all of the images for yourselves to see if you agree with the results of this poll head to the Phone Arena here.
We'd really like to hear your views of this blind camera comparison. Are you surprised that the iPhone 5S topped the poll or that the Sony Xperia Z1 Compact was in sixth spot? Do you agree with the preferences shown in the poll or would you have chosen an alternative winner?