Marvel Run Jump Smash speeds to Android, for a price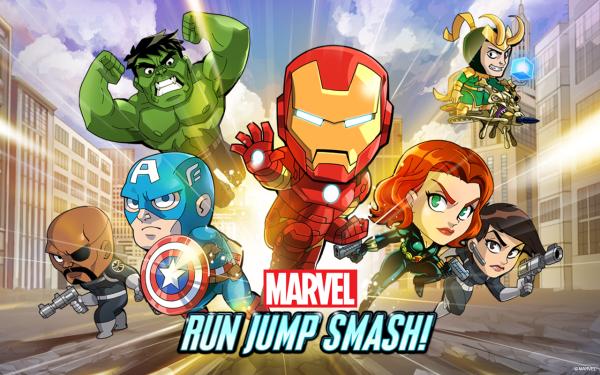 Endless running games have long been popular on the various mobile platforms with some titles gaining a huge following, and the Marvel Run Jump Smash now speeds to the Android platform for a price.
Games such as Temple Run have long captured the imagination of gamers on the mobile platforms, and now fans of the Marvel Comic hero's have a new game in the form of Marvel Run Jump Smash! The game will see you running through side scrolling 2D levels while jumping, and smashing your way as you lead a superhero team against your enemies.
You can fly as Iron Man or smash your way with The Incredible Hulk, or run and gun as Super Spy Black Widow, and additional characters can be unlocked such as Spider Man, Thor, Hawkeye, and even Captain Marvel himself.
Your mission is to take on super villains such as Lokia as you try and progress as far as possible and your score can be increased by switching between characters and using each ones unique Special Attack.
As you run coins and boosts can be collected and used to purchase special power ups that will boost your score and distance even further, and characters can also be upgraded. There is the option of competing against friends to reach the top of the leaderboard, but the game unlike others is not free.
Marvel Run Jump Smash can be found on Google Play for £0.60/$0.99.
Do you only download this type of game if it is free?