Nexus 6 design for 2014 has the curved effect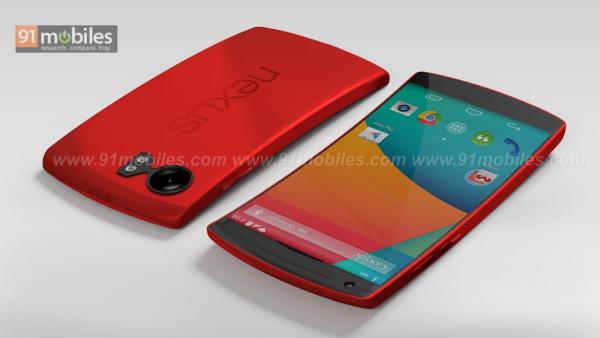 The last two versions of the Nexus smartphone have proven to be hugely popular among fans of the Android platform, and just like any series of handsets thoughts quickly turn to what may be next in line to be made available. Today we have a Nexus 6 design that has the curved effect.
In 2013 we saw a couple of handsets that were a move away from the norm, and the Nexus 6 design we have on this page is a concept phone idea courtesy of 91mobiles. As you can see it has a slight curved design in the same way as the LG G Flex, and is also available in some colourful paint jobs.
The handset has a 5.2-inch Full HD touchscreen display powered by a quad core Qualcomm Snapdragon processor running at a 3GHz clock speed. This is paired with 3GB of RAM running the latest version of the Android operating system.
There is a choice of 32GB or 128GB of on board storage and we have a 13-megapixel main camera fitted to the rear and paired with a dual LED flash and featuring OIS and 4K video recording capability. Around the front we have a 5-megapixel shooter that has BSI and Full HD video capture.
All of these features are packed into a polycarbonate form factor and in a Nokia Lumia style available in a variety of colours.
Do you like this design?