Samsung Galaxy Note 3 Neo detailed officially, price unavailable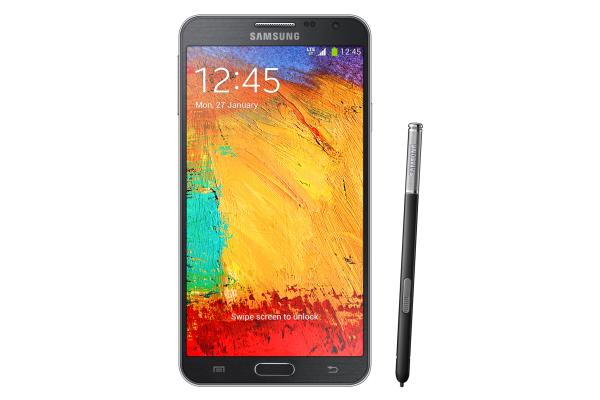 Over the last few weeks we have been hearing and seeing a number of leaks suggesting a cheaper version of Samsung's flagship phablet device being released. Today we can tell you that the Samsung Galaxy Note 3 Neo has been detailed officially but a price is still unavailable.
The specs and build of the Samsung Galaxy Note 3 Neo have long been leaked but now the company has quietly announced the handset officially. As thought previously the handset is like a revamped Galaxy Note 2 with the looks of the Note 3 with some other nice goodies thrown in depending on what version of the handset you will get access to.
Consumers that get treated to the non LTE Note 3 Neo will have a handset powered by a Hexa core processor, which is a first for a smartphone, and has dual 1.7GHz cores coupled with four 1.3GHz cores. The LTE model will be using the quad core Qualcomm Snapdragon 600 processor clocked at 1.7GHz.
The rest of the Galaxy Note 3 Neo specifications include a 5.5-inch Super AMOLED touchscreen display at a 720p resolution, 8MP rear camera, 2MP front facer, 3,100 mAh battery, Bluetooth 4.0 LE, Wi-Fi a/b/g/n/ac, GPS, NFC, and 16GB of on board storage expandable up to 64GB via microSD card.
It measures 148mm x 76.9mm x 8.6 mm weighing 163 grams, which compares to the Note 3 at 151.2mm x 79.2mm x 8.3 mm at 168 grams. The device will launch running the Android 4.3 Jelly Bean operating system and also features the same faux leather rear cover.
What will please a lot of potential purchasers of the device is that it features the Samsung S Pen stylus with features such as Air Command Action Memo, S Finder, Screen Write, and much more. It will be available in black, white, and green colour options but at the time of writing no information has been provided about pricing or availability, but a previous leak suggested a €599 price.
There has been talk that the device won't be released in the US or UK but until we know officially there will still be hope it will be made available, and we have already looked at an early comparison with the Note 3.
Will you be considering the Samsung Galaxy Note 3 Neo?
Source (translated)