iPhone 6 Pro has wraparound display with innovative UI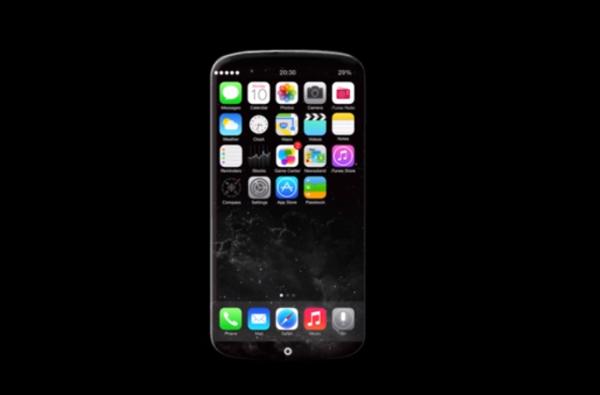 There are many people expecting big things from Apple this year in terms of its smartphones, and in some watchers eyes it could be the company's most important year as it looks to keep pace with its rivals. Fans of the company are hoping to see an increase in screen size and the iPhone 6 Pro design we have for you today uses a wrap around display with an innovative UI.
We have seen a number of concept ideas for the iPhone 6 over the last few months with many of them featuring a larger display, and the iPhone 6 Pro that we have for you today certainly ticks that box.
The design courtesy of ConceptsiPhone stars in a video that you can see below this page and gets the title of "Redefining mobile computing", and the handset has been design from the ground up with a wraparound display.
On the edges of the display we have things such as notifications, game controls, and third party app controls, while the specifications of the device include a Full HD display with a 440ppi pixel density that includes the wrap around area, Apple A8 processor, 4GB of RAM, iOS 8, 4,200 mAh battery, and the equivalent of a 12-megapixel rear camera.
When the handset is switched on users will be presented with a number of mobile and desktop operating systems to choose from, which will save memory and make the handset last longer. The home button and Touch ID scanner have been replaced in favour of an iris scanner and a software key.
Check out the full video and tell us if you like some of the ideas in this concept.