iPhone 6 price at Best Buy, $50 off deal already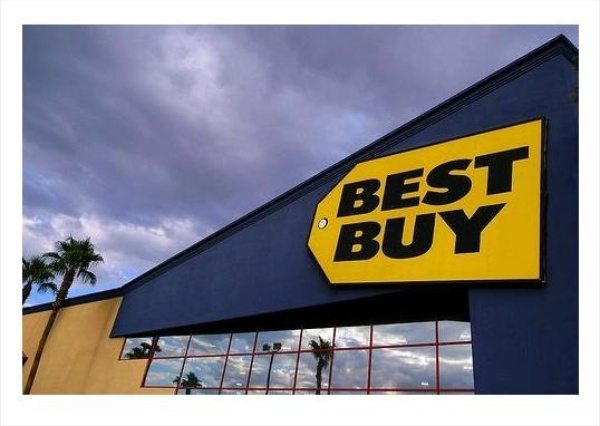 We have some news today regarding the next Apple iPhone, which may initially sound rather bizarre. It's about the iPhone 6 price at Best Buy, as a $50 off deal is available already. The iPhone 6 and also the Samsug Galaxy S5 are not even out yet and yet both are covered by the new promotion.
It seems odd even to us that price discounts on upcoming phones are currently available from Best Buy but that's exactly the case. Best Buy has initiated a new promotion that offers a $50 discount on any mobile phone in 2014. However, you'll need to act on this news over the next two weeks to get this deal.
Users need to register an interest from February 2 through February 15 to purchase a new phone from Best Buy this year. If they then buy a smartphone up to December 31, 2014 they will be able to apply a $50 Best Buy gift card towards its purchase. This applies to smartphones purchased and activated on a two-year contract with AT&T, Verizon or Sprint via Best Buy or Best Buy Mobile stores.
Best Buy clearly notes that any phone is covered by this promotion, so the deal applies to not only the iPhone 6 and Galaxy S5 (which of course haven't been confirmed yet), but other flagship devices on the way for this year such as the LG G3, Nexus 6, Xperia Z2 and HTC One 2.
One drawback though is that this offer only applies to current carrier subscribers so rules out the deal for new lines and new phone numbers. On the plus side it does apply to upgrades and port-in activations. If you're worried that applying for the deal mean you must buy a new phone by the end of the year from Best Buy then there's no need.
If you don't purchase a phone then the offer simply expires without any penalties. With this in mind it almost seems almost silly not to register an interest with Best Buy so that you can claim that $50 gift card towards a smartphone purchase if you decide to buy one. You can see full details at Best Buy here and here.
Are you going to take advantage of this current Best Buy promotion for a $50 price cut on a new smartphone? Are you more likely to buy the iOS iPhone 6, the Android Samsung Galaxy S5 or another handset entirely? Send us your comments to let us know.