New HappyBird 8-inch Android tablet on sale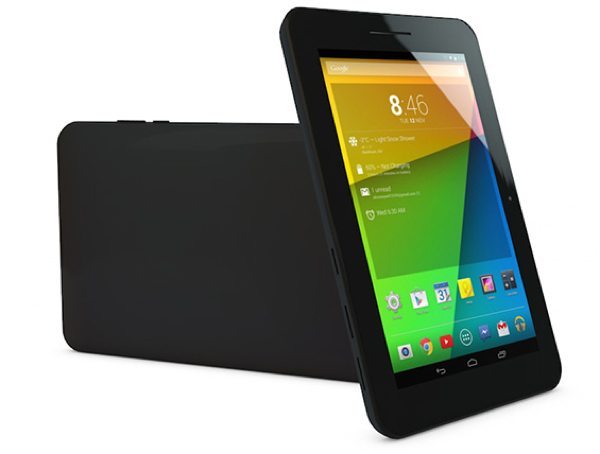 The new 'digital backpack' concept, HappyBird, has enjoyed great success during its first week of sales, selling out within 72 hours.
The product, which comprises of a tablet, Bluetooth pen, and carry-case, has been snapped-up by a mix of individuals, schools and wholesalers, with the start-up selling more than 2,200 units in less than 3 days.
Janet Johnson, who teaches at St Luke's Primary School in London, said: "With the tens of thousands of education and tutoring apps on HappyBird, teachers can foster interactive learning and tailor learning to an individual style instead of a one-size-fits-all approach." The concept has proved especially popular with schools in London, with many having already inquired into bulk purchasing the product.
Co-founder Jackson Anni commented: "We're hearing the message loud and clear — people all around the world love our unique Bluetooth pen that scans from paper to tablet in real-time. HappyBird's pen enhances creativity, and the tablet has over a million apps that can improve both the health of young people in the UK, as well as their learning experience and performance."
The complementary pen can also be used to annotate PDFs and send instant pen and paper messages. HappyBird's 8-inch tablet runs on Google's Android operating system.
The tablet is also recyclable, so if a user accidentally damages the tablet they can send it to a local recycling bank where a tablet insurance voucher will be issued towards the cost of a replacement — making HappyBird especially attractive to young people and schools.
A second edition of HappyBird, which costs £79.99, is now available — The new HappyBird Android tablet comes featuring an 8-inch TFT 1024×768 WSVGA display, 2MP rear camera and a 0.3MP on the front, 1.5GHz Dual Core AML8726-MXS ARM Cortex A9 (Mali 400 Accelerated) Processor, 1GB DDR3, Micro SD Expansion to 32GB with 8GB on board, WiFi, 1080P video, 3500MAh battery and so much more.
Will you be ordering your HappyBird 8-inch Android tablet for only £79.99?