Best traffic app with GPS, news is Waze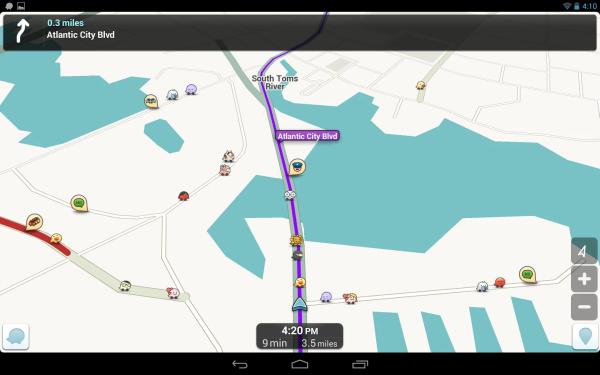 The days where we have to rely on a dedicated stand alone Sat Nav are long gone thanks to the huge range of mapping solutions that are now available via mobile applications, and one of the best traffic apps with GPS and news is Waze for Android and iPhone.
Many mobile users will use an application on their smartphone to help them get around or to receive up to date traffic information, and the Waze application promises users a fun community based mapping experience and if you want to get all the Atlanta GA traffic updates Waze can provide these.
Users join forces with other drivers that could be close by to help beat the traffic jams to save time and money that will improve people's daily commute to work or even if you are just going out for the day,
Waze will contribute real time traffic and road information that are local to you and accident reports or other hazards can be reported by you to help other commuters that are also using the Waze application.
You can be alerted of police speed traps, road closures, and much more while the app offers full voice guided navigation to your destination of choice. It will even help you find the cheapest gas station on your route, and both Android and iOS users have been singing the praises of Waze with some positive reviews.
Waze can be downloaded free and is available on the App Store and Google Play.
Have you used this app?