Sony Xperia Z2 in possible blurry cam image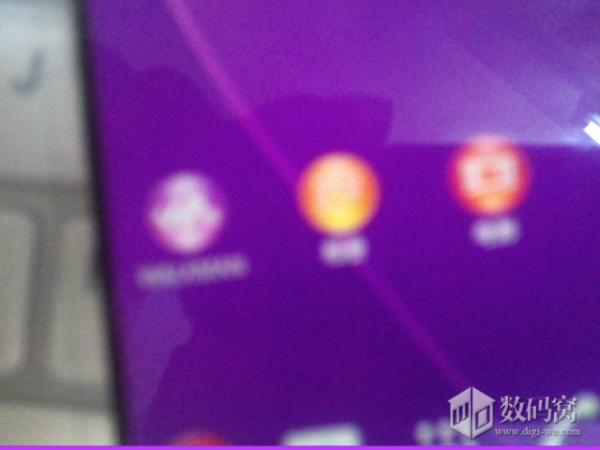 The month of February looks set to be quite an exciting one in terms of new flagship smartphones being officially announced, and there is a growing possibility that Sony will be among the companies showing off new hardware. Now a possible blurry cam image of the Sony Xperia Z2 has appeared.
Over the last few months there have been a lot of rumours surrounding the Sony Xperia Z2, which more recently involved a possible visit to the FCC ahead of an official launch. The device is expected to be unveiled later this month at the 2014 Mobile World Congress, but the image that you can see on this page is claimed to be of the device.
Of course given the image's quality it could be of any device but it does reveal a display that has some extremely slim bezels surrounding it. The image has appeared on Chinese forum Digi-woo and the app icons and colour scheme do point towards a Sony device.
For now a large pinch of salt is needed but the device is rumoured to have a screen size of around 5-inches at Full HD resolution powered by a faster version of the quad core Qualcomm Snapdragon 800 processor, and an improved Adreno 330 graphics GPU with 3GB of RAM running the Android 4.4.2 KitKat operating system.
Do you think this is the Sony Xperia Z2?
Source: Xperia Blog.