Facebook Paper app initial thoughts review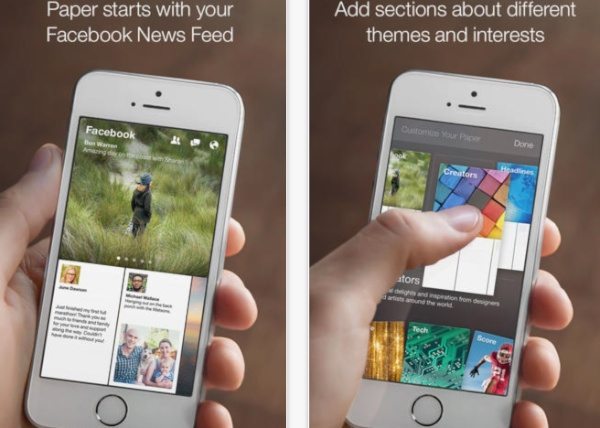 The new Facebook Paper app is creating quite a stir at the moment although it's only available for iOS devices and not Android devices as yet. This offers an alternative way of looking at Facebook and it has been in heavy demand since it went live on the App Store two days ago. Now we want to offer readers a short Facebook Paper app initial thoughts review.
The new Paper — stories from Facebook app offers a rich way of enjoying content using full screen layouts. Rather than the usual social networking chat amongst friends, its focus is news and other aspects that might interest the user, with various topics to choose from rather than just content from your friends.
Presently the Paper app is only available for the US but if it takes off this is likely to spread to further regions fairly soon. It has met with such big demand in the last couple of days that some people have had problems downloading it, although those initial issues could well be over by now.
You can download the app from iTunes here. We were interested to get a look at the new Facebook Paper app and fortunately the team at Pocketnow has posted an interesting video on YouTube giving some first impressions about it after a couple of hours use. You can view the video below this story and it gives an overview of the app with some good close-up looks at the design.
After this it moves on to the purpose of the app with a walkthrough showing more about how the app works. Ultimately the first impression is promising as while its described as a work in progress it's said to be a "very good start." After you've viewed the video below we'd really like to hear what you think about Facebook Paper.
Are you fortunate enough to have been able to try out this app already as you are in the US? If so, are you happy with what's on offer so far with the Facebook Paper app? Maybe you wish Facebook had released the app simultaneously for many more world regions? Let us know with your comments.