My Kitchen Rules ratings boosts app downloads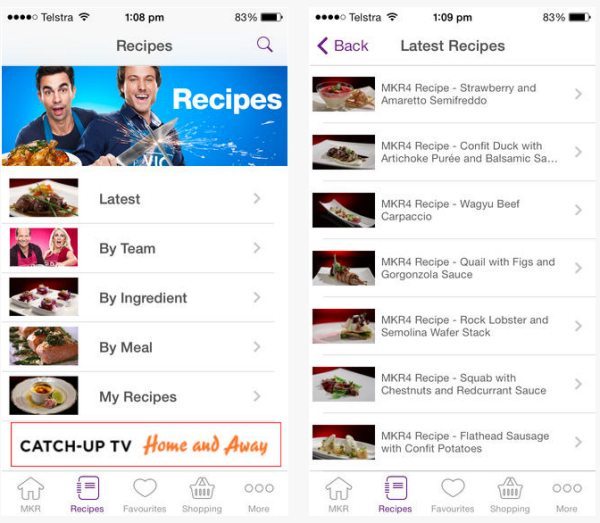 The My Kitchen Rules TV show is going down a storm at the moment with the last episode pulling in a massive 2.11 million viewers, the show is full of recipes and tantrums and it boosts iOS app downloads also.
The show featuring Chloe James and Kelly Ramsay seems to be going from strength to strength, MKR viewers headed straight for channel seven for more food frolics, and many iOS device users have been installing the official My Kitchen Rules app.
The 5th MKR series of the cooking TV show is not any ordinary show, it has recipes, fun and a whole lot of gripping on the edge of your seat viewing.
The My Kitchen Rules app for iOS devices owners only features recipes, shopping lists, cooking timer, all the news from the TV shows as well as episodes.
Key features include the ability to view recipes that were created on the MKR show, you can also share these with friends, add you own recipes if you feel like it as well as creating a shopping list of ingredients. You can even search for recipes based on ingredients, teams, meal type or judges.
Love the fact you can set reminders as well, the last update of the app was in December, which included: Watch the latest episodes, Updated design for iPhone 5 screen and Add your own recipes and share with your friends – Download the My Kitchen Rules app via the App Store.
Are you a fan of the MKR TV show?