Galaxy S5 benchmark results and upgrade choice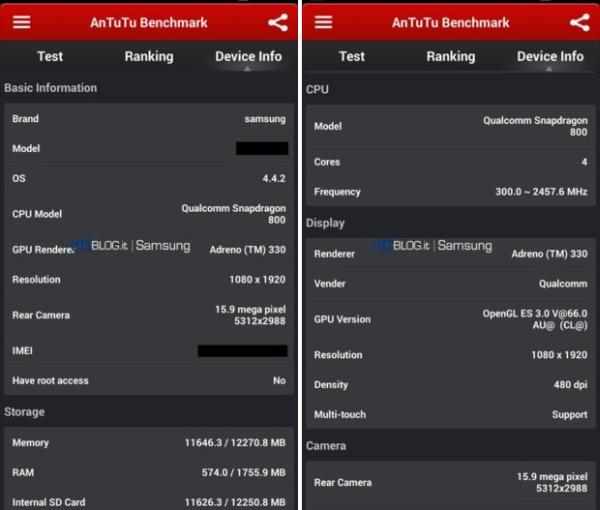 In just a few weeks time the wraps could have come of the first big flagship smartphone of this year, and as always speculation about the Samsung Galaxy S5 is mounting and some supposed benchmarks have appeared revealing some specs that will get some thinking about their upgrade choices.
Samsung has obviously been busy developing the technology for the Galaxy S5, but it seems that some AnTuTu benchmark results have appeared for the unannounced handset that reveals some uninspiring specifications.
There is a Full HD display and not the QHD screen that has been rumoured along with a 16-megapixel camera and the Android 4.4.2 KitKat operating system. The processor used was the latest faster version of the Qualcomm quad core Snapdragon 800 clocked at 2.5GHz with 2GB of RAM with an Adreno 330 GPU.
It is thought that a lot of these specs for the Galaxy S5 could change for the final version of the handset such as the Snapdragon 805 processor, increase to 3GB of RAM, but if we don't see something like a QHD display many users may decide to not bother upgrading to the handset.
Some may decide to wait for the Galaxy Note 4 later in the year or instead wait until 2015 or even look to what other manufacturers will have on offer. The company has already sent out invites for its Unpacked Episode 1 event that is believed to showcase the handset, so hopefully by then we will know what Samsung has in store for the Galaxy S5.
Will you consider the S5 based on these specs?
Source: HDBlog.it (translated).