Micromax A119 Canvas XL vs Motorola Moto G comparison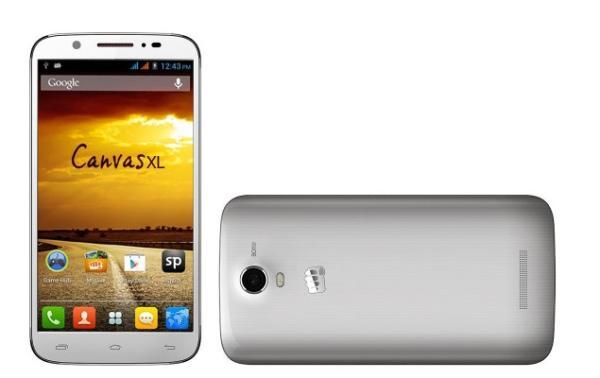 The Android platform has a sometimes bewildering choice of smartphones in various sizes and pricing levels, and today we are looking at the Micromax Canvas XL vs. Motorola Moto G and wondering if screen size always matters with a comparison.
Both the Motorola Moto G and Micromax Canvas XL have recently become available to consumers in India, and while these two handsets vary in screen size the pricing is pretty similar.
Screen
The Motorola G has the smaller 4.5-inch touchscreen display at a resolution of 720 x 1280 and 326ppi pixel density, while the Micromax Canvas XL features a phablet sized 6-inch display at a resolution of 540 x 960 at 184ppi.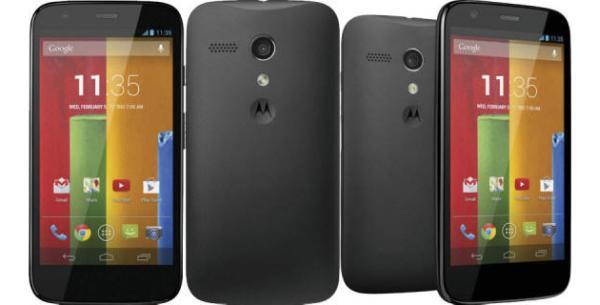 Processor
Under the hood of the Canvas we have a quad core processor running at a clock speed of 1.3GHz, which compares to the Moto G that uses the quad core Qualcomm Snapdragon 400 processor clocked at 1.2GHz.
RAM & Storage
The Moto G has 1GB of RAM with either 8GB or 16GB of un-expandable storage which compares to the Canvas XL that has 4GB of on board storage expandable up to 32GB via microSD card with 1GB of RAM.
Cameras
On the Micromax we have an 8-megapixel rear facer with dual LED flash and autofocus paired with a 5-megapixel front facer, while the Motorola has a 5-megapixel camera on the back with a 1.3-megapixel front facer.
Operating System
The Moto G has been receiving the latest Android 4.4.2 KitKat operating system after launching with 4.3 Jelly Bean. The Canvas XL meanwhile is currently running the Android 4.2 Jelly Bean OS.
Measurements & Weight
The Micromax Canvas XL measures 165mm x 84.2mm x 10.4 mm and weighing 180 grams, which compares to the Motorola at 129.9mm x 65.9mm x 11.6 mm and 143 grams.
Price
The Moto G costs Rs.12, 499 for the 8GB model going up to Rs. 13,999 for 16GB, which compares to Micromax Canvas XL that was launched at Rs. 13,990.