Nexus 7 LTE for Verizon store-bound at last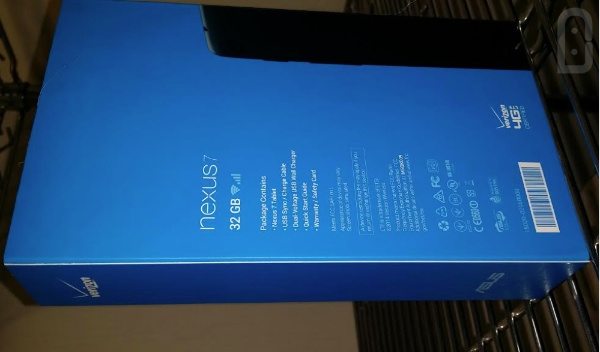 The saga of the Verizon Nexus 7 LTE is not a pretty one. This tablet was expected to arrive many moons ago but the certification process has been long and complicated. However, it now appears that the Nexus 7 LTE for Verizon is store-bound at last and will be available to purchase very soon.
Way back in November we reported on certification problems holding up the arrival of the Nexus 7 LTE for Verizon. A systems issue had emerged that required further work and the process was suspended. After all this time it now looks as though the carrier's Nexus 7 LTE is finally moving ahead.
It's reported that Verizon's Nexus 7 recently passed certification with news that it could go on sale around February 13. Cases for the tablet bearing the Verizon logo were also seen arriving at stores in time for the release. Now the news is even more promising, as the device itself is said to be appearing in stock rooms of stores.
Reps have been informed that the Nexus 7 LTE cannot be sold right now but it does seem almost certain that potential buyers will be able to get their hands on it soon, possibly within days. The image here shows the Nexus 7 32GB model packaging, with "Verizon 4G LTE Certified" clearly on display.
It still seems rather strange that the certification process took so long to sort out for this Google Nexus 7 on Big Red, and we'd like to hear your thoughts on this? Will you be purchasing the Verizon Nexus 7 LTE?
Source: Droid-Life