Philips AJ7260D/37 Dual Dock for iPhone, iPad users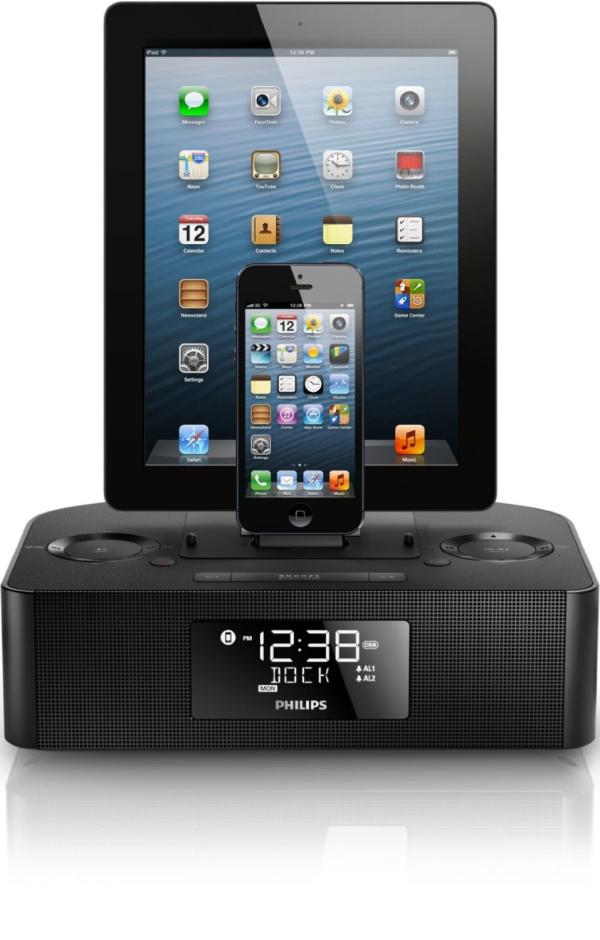 Apple caused quite a storm when it introduced its Lightening Dock connector for its iOS devices, which caused issues for accessory makers and users alike. Luckily third party manufacturers quickly offered solutions to owners of iOS devices and today we have news of the Philips AJ7260D/37 Dual Dock for iPhone, iPad users.
This clever product allows users of iOS devices to charge and dock their iPhone, iPad, and iPod Touch via either a 30-pin connector or the later Apple Lightning connector. There is also the provision of an extra USB port that will allow users to charge up to three devices at once.
The product features Neodymium speaker driver for rich and clear sound, with the digital FM radio offering music away from your iTunes collection. There are a number of presets that can be stored for your favourite stations.
Auto cock synchronization will allow users to automatically synchronize the clock on your devices in a matter of seconds. The device also has 8W RMS of total music power and the iOS devices can be docked even in their cases.
For more information or to order Amazon has the device listed for $129.99 with free shipping.