Google Glass video shows installation for prescription wearers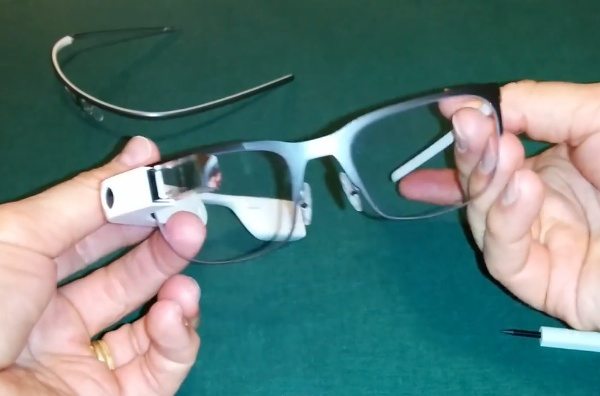 Followers of Google Glass news are likely to have already heard that recently new prescription frames were launched. These were among the most-requested improvement from those taking part in the Glass Explorer Program, and today we have a Google Glass video for prescription wearers, which shows how to attach prescription frames to Google Glass.
The new frames come in a variety of styles and are bound to make Google Glass more appealing when the device releases to the general public, possibly later this year. However, some of those on the Google Glass program may be wondering whether to take the plunge with the official prescription frames because of concerns about installation.
The 5-minute YouTube video below this story should be reassuring in that case, as it shows that the process is pretty straightforward. It demonstrates how to remove the titanium band of the original Google Glass to install the new prescription frames.
It begins by showing the case that came with the frames and the small screwdriver implement that is also included. The tool can be used to undo the one screw that holds Glass to the band, and you'll then see the band being removed and this compared to the new frames.
The video goes on to show how the core of Google Glass can then be attached to the new frames, with good close-up looks along the way so that you can easily follow the procedure. It's a useful way of acquainting yourself with exactly what's involved if you're thinking of investing in the new frames.
Were you pleased to see the new prescription frames being launched for Google Glass? Does the process of installation look simple enough, as shown in the video below?