LG G Pro 2 specs confirmed ahead of release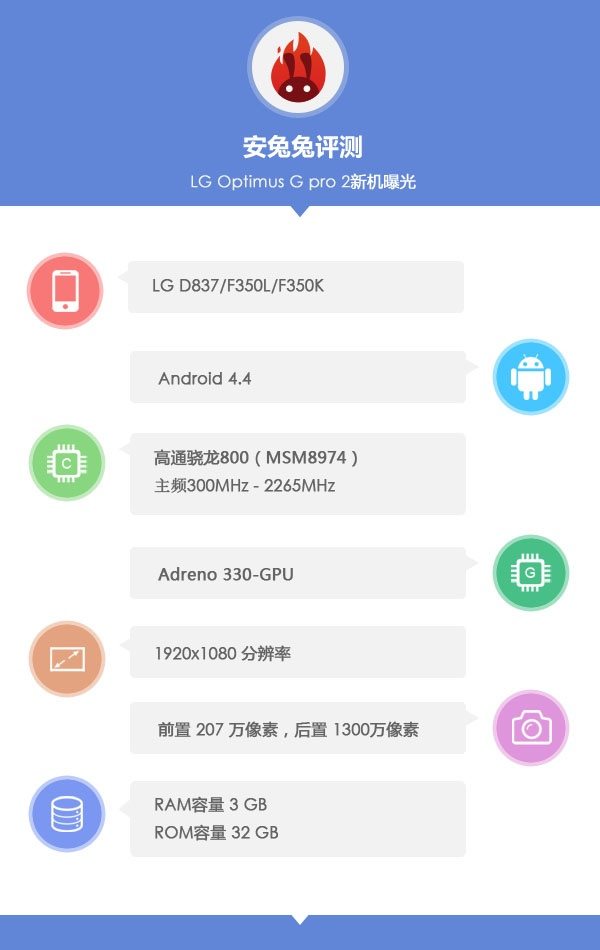 We've been hearing plenty about the LG G Pro 2 smartphone ahead of its launch, with leaked specs, rumors and recently news of an LG event taking place soon. Now some LG G2 specs have been confirmed ahead of a release from an appearance in AnTuTu benchmark listing.
Just in the last few days we've seen a leaked image purporting to be of the device, and some unconfirmed specs. It seemed likely that the handset might be officially introduced at MWC at the end of this month, but LG has now sent out invitations to an event on February 13th.
While it's not confirmed that this will be for the unveiling of the G Pro 2, it's certainly possible that it could launch sooner than we originally anticipated. Now the device has been spotted in a benchmark listing and some information about confirmed specs has been gleaned from that.
We now know the LG G Pro 2 will have a 2.26GHz Qualcomm Snapdragon 800 quad-core processor, Adreno 330 graphics, and a Full HD display with resolution of 1920 x 1080 (screen size thought to be 6-inches). Other things noted from the listing are 3GB of RAM and 32GB of internal storage.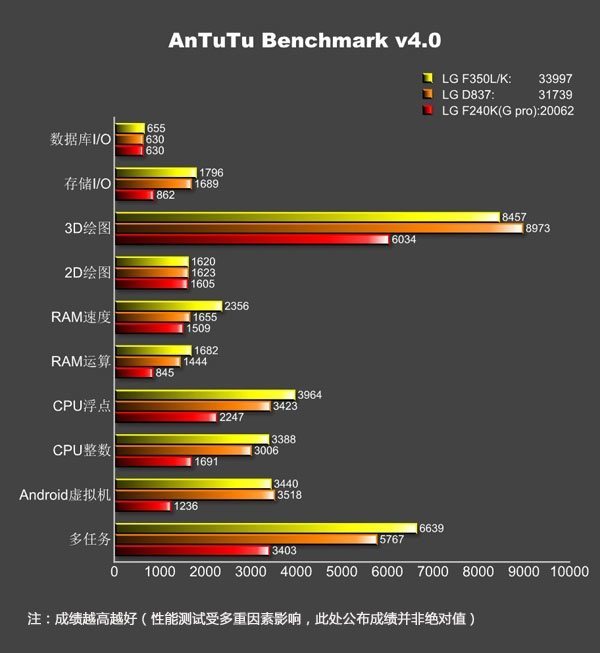 A final piece of information is the evidence that the G Pro 2 will be running Android 4.4 KitKat on release. The chart image that you can see above also shows that three variants of the phone for different networks underwent testing on AnTuTu, the F350L, F350K, and D837.
It looks as though everything is well on track for the big reveal of this handset, and it shouldn't be too much longer until it's made official. Of course, some readers might be more interested in the LG G3, which appears to have just been confirmed by a trademark.
Are you waiting to see the launch of the LG G Pro 2? If so, what are your thoughts on these specs? Let us know with your comments.
Source: Cn.AnTuTu (Google Translated)