Samsung Tab Round design shows desirable tablet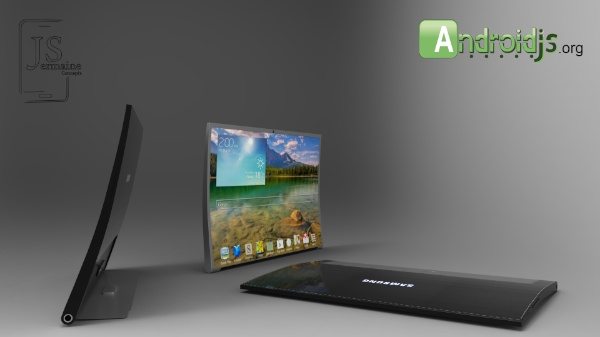 Since the introduction of the Samsung Galaxy Round smartphone there have been rumors of a Galaxy Tab Round tablet. Now we want to show you a Samsung Tab Round that has been imagined with real flair, showing a very desirable device. In fact we like it so much that we want it!
Of course this is a concept design and not the real thing, although it does give a tantalizing glimpse of what could be offered by Samsung. It comes from talented designer Jermaine Smit who has kindly given us the details of his latest concept, and you can also see a video showing it more below.
Jermaine says that his idea was based on a patent and as you can see the design shows an incredibly sleek device. It has very slim bezels, a beautiful curved build that tapers, and an incorporated stand. From what we can see it also has a stitched effect on the back (think Galaxy Note 3), and this Tab Round also has different colors.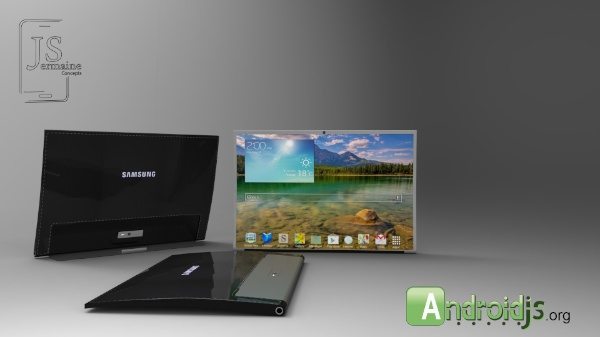 Smit has also provided us with some specs including a Snapdragon 805 processor, 4GB of RAM, 32GB of internal storage, and a 2K 10.1-inch display. It has a 13-megapixel rear camera, which Smit says is in the rather odd position shown here to reflect the patent, as well as a 3.2-megapixel front-facing camera.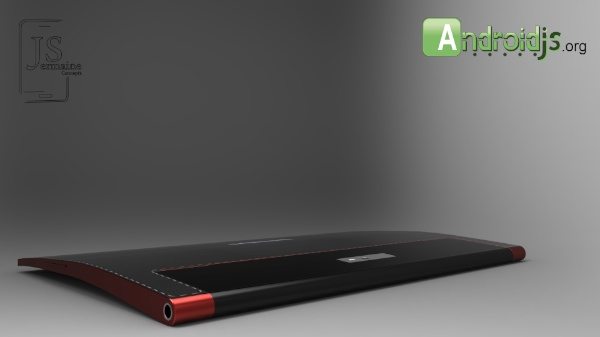 You can probably tell that we have a lot of admiration for this Samsung Galaxy Tab Round design idea. If you like Smit's creation you might also like to check out a couple of other recent concepts from him, such as this Lenovo Nexus 6 smartphone or Galaxy Gear 2 watch with Galaxy S5.
We'd be interested to know your opinions about this Samsung Tab Round design so tell us what you think by dropping us a comment using the box below. Would you like any real Galaxy Tab Round tablet to reflect this design?