BlackBerry Q40 vision steps up the specs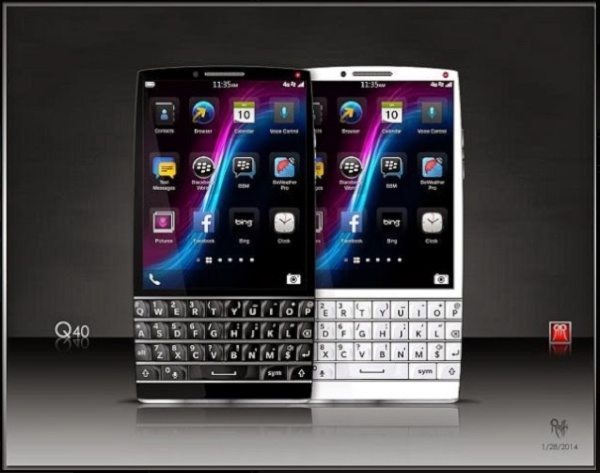 When BlackBerry 10 devices first arrived there was a lot of hope that the updated operating system would revive the company's fortunes. There was plenty of anticipation for devices such as the BlackBerry Z10,Q10, and Z30 but they failed to fulfil their potential. We have a BlackBerry Q40 vision to share with readers that steps up the specs.
Although some of the new BlackBerry smartphones found some popularity among diehard fans of the platform, a lack of top-end specs held them back from winning over enthusiasts from other platforms, such as Android or iOS device users. The BlackBerry Q40 sets out to redress that.
Before we go any further we should point out that the BlackBerry Q40 is a concept design. We thought this was a very interesting idea though as it's what many people would have liked to see, combining top-notch specs with the physical keyboard that is so popular with BlackBerry fans.
Design-wise the handset is wider in the middle and tapers slightly at either end with slightly curved edges. A commenter at the concept source also speculates on the specs of this Q40 smartphone. These include a 2.2GHz Snapdragon processor, 5-inch Super AMOLED display with resolution of 1920 x 1080, 3GB of RAM and 32GB of internal storage.
Other specs include a 13-megapixel rear camera, 4G LTE, USB 3.0, and a 3200 mAh battery. A 5-inch display along with a physical QWERTY keyboard would make the device rather large though, so we'd question that inclusion.
It would be interesting to hear what readers think about this BlackBerry Q40 concept. Are you a BlackBerry device fan and would you like to see a handset like this Q40 come to fruition? Let us know with your comments.
Source: BlackBerryVzla (Google Translated)