iPhone users and blind loyalty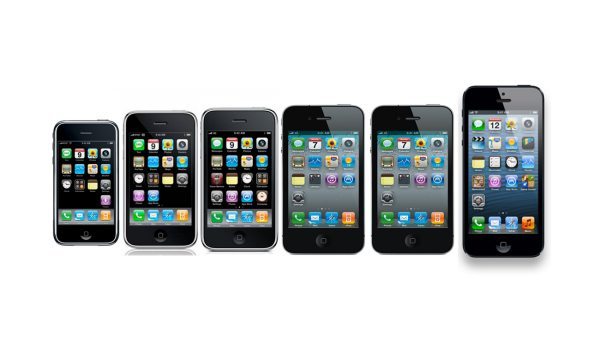 New research by a SIM only contract comparison website in the UK has revealed that as many as three fifths of iPhone users admit to 'blind loyalty'; saying they'd now always choose a model of iPhone when upgrading without spending any time comparing it with other phones available that could be better suited to them. According to the study, 54% of the iPhone users polled had had previously owned an earlier version of the handset too.
A recent poll by a SIM only contract comparison website in the UK has uncovered a devoted attitude amongst Britons who own an Apple iPhone; with many choosing to own an iPhone again and again without comparing the handsets to other mobile phones on the market.
SIMOnlyContracts.co.uk conducted the research as part of an ongoing study into the mobile phone purchasing decisions of people around the UK. 2,275 people aged 18 and over from around the UK, all of whom stated they owned an iPhone at the time of the poll, were quizzed about their handset purchasing decisions.
When asked 'What version of the iPhone do you currently own?' the majority, 52%, stated they owned an iPhone 5, whilst 29% owned an iPhone 4/4S and just 9% owned an iPhone 3/3GS. 10% of the respondents said that their handset was an iPhone 5C or 5S.
The survey then aimed to uncover what mobile phones the respondents had owned before their current iPhone. When asked 'What mobile phone did you own before your current iPhone?' the majority, 54%, stated they'd owned a previous version of the iPhone, with the other answers stated as follows: 1) BlackBerry — 17%, 2) Nokia — 14%, 3) Samsung — 9%, 4) HTC — 4% and 5) Sony Ericsson — 2%.
With the majority having stayed with Apple when switching or upgrading, the poll wanted to delve a little deeper and determine why this was the case. All respondents who had previously had a different variation of the iPhone were asked why this was the case, with 37% claiming it was due to the fact they were used to the interface. 28% simply said it seemed to be the best phone for them at the time of switching, whilst 25% said it was due to the fact friends and/or family members had iPhones.
When asked if they were guilty of 'blind loyalty' to the iPhone, in the sense that they wouldn't even research other handsets or options when upgrading in future, three fifths, 59%, admitted that they were. When asked why this was the case and told to state multiple reasons if they so wished, 78% of these respondents claimed that they 'couldn't imagine having a different type of phone now'. 52% also said that they had just been 'really impressed' with their iPhone, making them trust Apple when it came to handsets.
Roshan Bholah, founder of SIMOnlyContracts.co.uk, said the following:
"It's really interesting to discover this blind loyalty amongst iPhone users — they'll no longer consider other mobile phones on the market, purely because they trust Apple and perhaps like being associated with the brand. However, the old saying 'if it ain't broke, don't fix it' could ring true here, as it's clearly a case of them having a positive experience with the handset. It's ultimately the loyalty all brands hope to achieve with their customers — old and new.
"Product lifecycles are fickle, so it'll be interesting to see how long Apple can maintain this relationship with its customers, not forgetting to mention how long they can keep their competitors at bay."
Do you buy iPhones because you are loyal to Apple?