Flappy Bird deleted because of addiction problem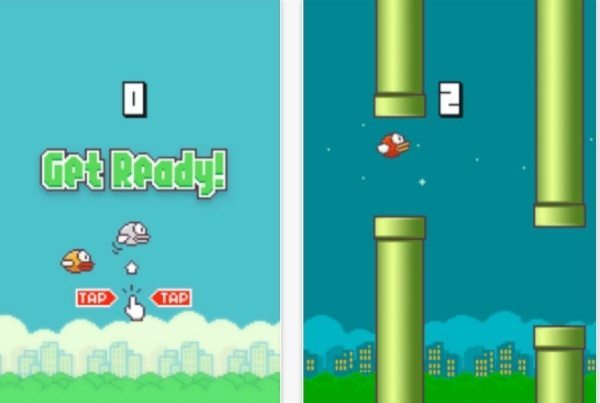 Every now and then an app comes along that quickly becomes a phenomenal hit and Flappy Bird is one of those. You would have had to be living under a rock not to have heard of the incredible success of this app and the fact that its creator recently deleted it from app stores. The reason for this was not clear immediately, but in fact Flappy Bird was pulled because of an addiction problem.
At the weekend we informed readers about an update for the iOS version of Flappy Bird and at the same time discussed the addictive nature of the game. This simple-looking game was more complex than it first looked and many people had become seriously hooked. We were amazed at the passion for the game, although some players seemed to be taking the obsession too far.
Later that day the game's creator Dong Nguyen announced that he would be removing the game from the App Store and Google Play the next day, and that's exactly what happened, to the dismay of many people who hadn't yet downloaded the app. At the time Nguyen seemed in an unhappy state and there was all manner of speculation about why he would have removed the app.
There was some conjecture that this could have been due to legal issues but the idea that a legal threat from Nintendo was the motive was soon dismissed. Forbes has now reported on the real reason for the app being pulled after an exclusive interview with Nguyen, and it's all down to the app simply being too addictive.
Nguyen said, "It happened to become an addictive product. I think it has become a problem. To solve that problem, it's best to take down Flappy Bird. It's gone forever." Hence, it now looks as though any hopes that the app's removal was a temporary measure are well and truly over.
Nguyen also said that the app was designed to play in a relaxing few minutes, but of course many players found it impossible to resist the lure of Flappy Bird. The game's creator is said to have appeared stressed during the interview, and added that if there were signs that users were getting addicted to any of his other games (such as Shuriken Block and Super Ball Juggling) he would also pull those.
However stressed he may have appeared it seems Nguyen has no qualms about removing Flappy Bird as he added that now his conscience was relieved he could sleep again. Yesterday though, the Independent reported that some people were issuing death threats against Nguyen as a result of Flappy Bird being pulled, so it seems his problems may not all be over.
As a result of the Flappy Bird app being removed we informed readers about some alternatives to the game, and following this we also told how an Android APK for Flappy Bird was now available. This offers another chance to play the game for those who hadn't previously installed the app. In the light of the whole Flappy Bird saga we'd be really interested to hear what readers think about the app.
Are you surprised that the game was pulled from app stores considering the reason behind the move? Maybe you think this was a wise move considering its addictive qualities? Alternatively you might think that people simply needed to get a sense of perspective, about what is after all 'just a game?' Do send us your comments about Flappy Bird.