Flappy Bird alternatives if game taken down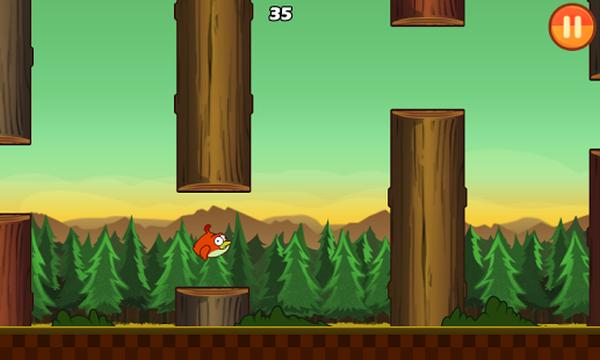 The last few weeks has seen a new phenomenon in the App world with the hugely popular and addictive Flappy Bird, but it seems as if the developer has had enough of the games success, so today we are looking at some Flappy Bird alternatives if the game is taken down.
Only yesterday we talked about an update for the iOS version of Flappy Bird, but a few hours later the developer took to Twitter to state "I am sorry 'Flappy Bird' users, 22 hours from now, I will take 'Flappy Bird' down".
Dong Nguyen continued by saying in some further tweets "I cannot take this anymore. I also don't sell 'Flappy Bird', please don't ask. And I still make games." It seems that the overwhelming success of the game has made the developer unhappy, but at the time of writing both the Android and iOS versions are still available and if the game does get pulled those that already still have it installed should still be able to use it.
Recently we reported that there are many copies of the game on the Windows Phone platform, which also can be said for both Android and iOS. My son started playing Flappy Bird but has since found Clumsy Bird on Android that is a similar type of game, which he also prefers the game as there are Gems that can save you.
This is again available free from Google Play and may be worth a try if you like Flappy Bird. For iOS users is Fly Birdie — Flappy Bird Flyer game which is another similar game available free which also gets some positive reviews from users, and can be found on the App Store.
Another Android alternative is called Flappy Wings which also gets many positive reviews and is also free to play and available from Google Play.
Update: The Game has been taken down.
Have you tried any of these alternatives to Flappy Bird?