Later is the ultimate iPhone message scheduler app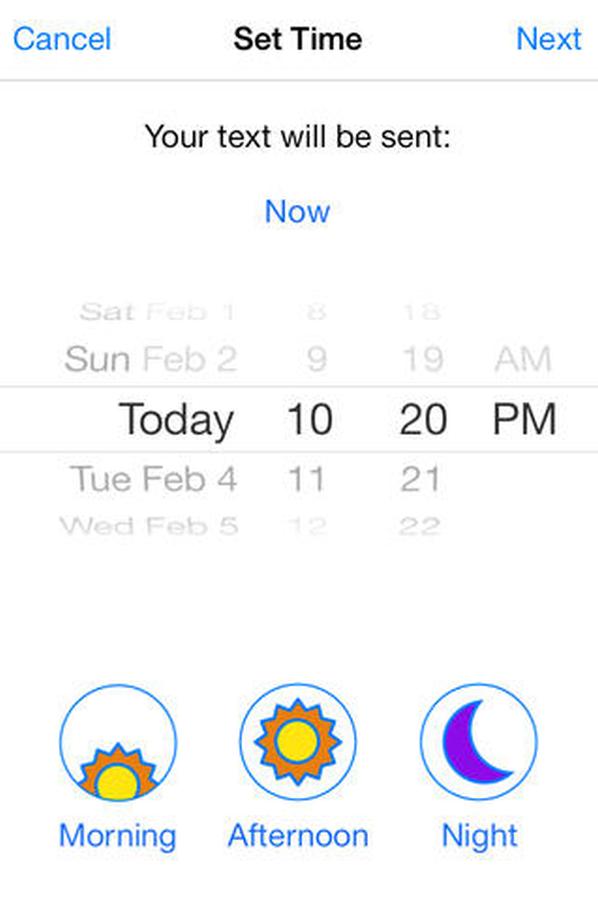 The team here on Phones Review like to bring our readers news on useful or fun mobile applications especially if they are also available as a free download, and that can certainly be said about the recently released Later app which is the ultimate iPhone message scheduler service.
Later was recently released to the App Store and to celebrate its launch the developers are currently offering the application free of charge. This really clever app will allow iOS users to send SMS texts, Tweets, and emails at a time that is more suitable.
The idea came from founder Nick Walter that used to think of things late at night but didn't want to disturb his friends or family with messages late at night, which saw the birth of this new app.
Users can easily schedule a text message to be sent to someone at a more appropriate time, or if you have thought of a really funny Christmas themed joke in the summer you can write it out and get a reminder to send it in December.
A similar thing can be done with emails and currently users receive a reminder that they having something written down to send, and with one simple tap it can then be sent. A future update is going to allow this to be done automatically while users that have already downloaded and used the app have given it glowing praise.
Later is currently available free worldwide on the App Store for owners of the iPhone, iPad, and iPod Touch running iOS 7.0 or later.