Samsung Galaxy Star Trios triple SIM phone revealed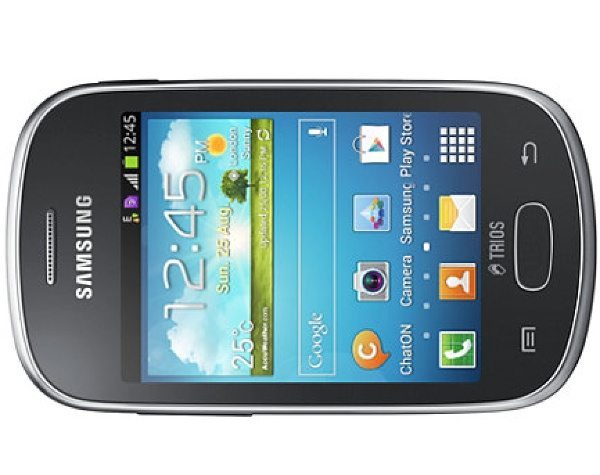 Although dual SIM phones are already extremely popular in some regions of the world it seems that there's a call for triple-SIM devices too. At least that's what Samsung thinks as the Samsung Galaxy Star Trios triple SIM phone has now been listed online.
This is a low-end phone based on the earlier Samsung Galaxy Star, which arrived last year. Specs of the Galaxy Star Trios include a 1GHz Snapdragon S1 single-core processor, a 3.1-inch QVGA display with resolution of 320 x 240, 512MB of RAM and 4GB of internal storage that's expandable via microSD to 32GB.
Further specs include a 2-megapixel rear camera (no front-facer), a 1300 mAh battery, 3G support, Wi-Fi 802.11 b/g/n, Bluetooth 4.0, and EDGE/GPRS and it runs Android 4.1 Jelly Bean (this could very well not be further updated to later versions of Android).
This handset obviously supports three SIM cards and its dimensions are 61mm x 106mm x 11mm while it weighs in at 105g. As far as we are aware only a black color will be available.
The Galaxy Star Trios has now appeared on the official Samsung Brazil website (Google Translated) but so far there are no details on its price or release availability. At this stage we don't know what other markets this phone will reach, although this will be a budget handset.
It will be interesting to see where else this phone will release and another likely market would be India. We also wonder what the demand will be like for this phone. Are you interested to learn more about the Samsung Galaxy Star Trios when it becomes available?