DMX lighting control with iPhone Luminair app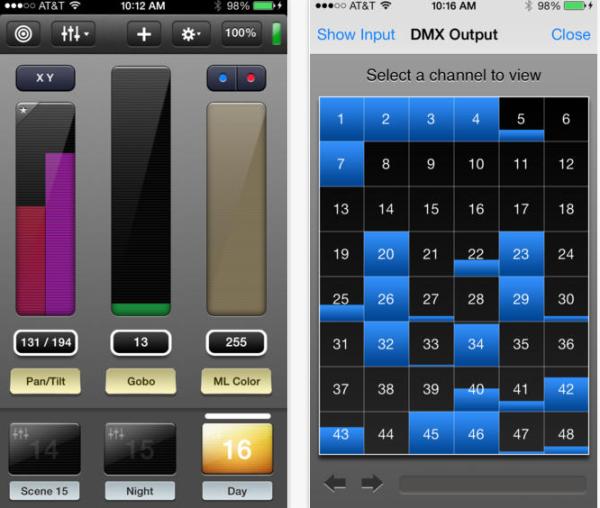 With the advancement in mobile technology we have seen a growth in mobile applications that can make our personal or working lives easier in a number of different ways, and the iPhone Luminair app provides DMX lighting control.
The Luminair app is promised to be the ultimate lighting control tool for things such as live entertainment, architecture, film or TV production, and anyone that works with creative lighting. It features a lighting control platform that can control all DMX support gear that includes LED fixtures, dimmers, conventional lighting, and much more.
Using wireless connectivity it allows users to remain separate from their lighting gear and is built on open industry standards, and will transmit DMX via Wi-Fi using both ART-Net or sACN E1.31 protocols.
User's files are saved in the background via the new project system and iCloud which allows for seamless syncing between multiple iOS hardware. This app is specifically for the iPhone and is priced at £34.99/$49.99 for users running iOS 6.0 or later from the App Store.
There is also a version that is also compatible with the iPad and iPod Touch also running iOS 6 or later on the App Store priced at £89.99/$129.99.