iPro Lens System review for iPhone 5, 5S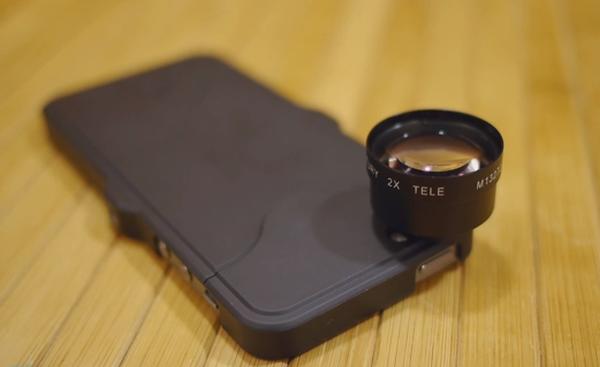 The cameras that come bundled on our mobile devices have been improving all the time which as seen sales of small digital point and shoot cameras falling. We have also seen an increase in the availability of attachments for these cameras and today we have a video review for the iPro Lens system on the iPhone 5 and iPhone 5S.
We have embedded a video below this page that is just over 4 minutes long that is looking at these neat iPro Lens accessories for the iPhone 5, 5S that could appeal to many owners of the handsets as well as pro-photographers.
You have three different lens attachments which include a 2x telephoto lens, macro lens, and a wide angle offering. These lenses come with a case that needs fitting to the smartphone first and was found to be very form fitting, but it can be difficult to remove the handset from the case.
The case has a nice matte finish to the rear and access to all the handsets buttons and ports are possible with the case fitted, and the case features a universal tripod mount. The three lenses are cleverly packaged together for easier transporting, and we get to see how they are attached together.
It was found really easy to attach the lenses to the handset which don't need any special iPhone applications to work. We get to see the difference on the handsets display with each of the three lenses attached.
The accessory was found to provide some good results but it doesn't come cheap, but check out the rest of the video and tell us what you think.