Samsung Galaxy Tab Pro 8.4 UK release, price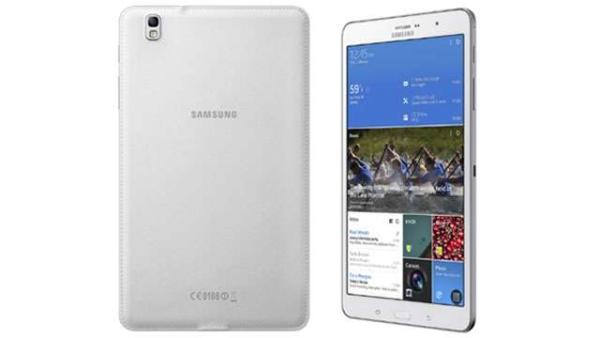 Just like its smartphones Samsung is constantly launching new Android tablet PCs which come at a variety of pricing and specifications levels, and today we have news of the Samsung Galaxy Tab Pro 8.4 UK release and price.
There now seems to be a growing number of consumers that prefer a tablet PC device that has a screen size of around 8-inches. Many see this as ideal compared to the smaller 7-inch devices seen on the Android platform or the heavier 10-inch tablets.
This has seen Samsung launch the Galaxy Tab Pro 8.4 which has now gone up for sale on a number of online catalogue retailers in the UK. The device is priced on Very.co.uk for a price of £349 plus £3.95 for delivery for the 16GB version.
The listing has delivery down to arrive by the 21st of next month while isme has the device for the same price and release date with free delivery. This compares to Woolworths that has the tablet priced at the same level as Very with delivery and has the 21st of March listed as a shipping date.
To recap the device has an 8.4-inch display with a resolution of 1600 x 2560 and powered by the quad core Qualcomm Snapdragon 800 processor running at 2.3GHz with 2GB of RAM, and running the Android 4.4 KitKat operating system straight out of the box.
Are you going to get the Samsung Galaxy Tab Pro 8.4?