Nokia Lumia 1320 UK price and release disclosed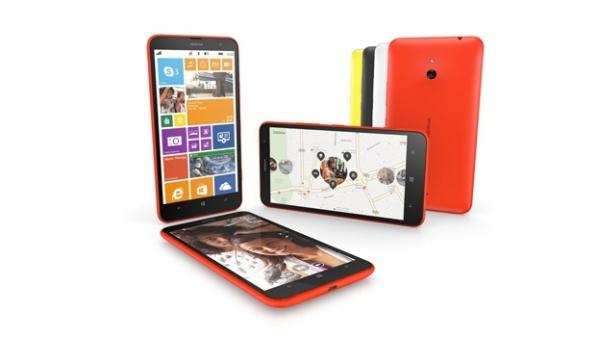 Last year saw the launch of two phablet devices from Finnish manufacturer Nokia with the flagship Lumia 1520 already available to users in the UK, but now the Nokia Lumia 1320 UK price and release has been disclosed.
UK consumers have already had access to the Nokia Lumia 1520 but the company has now revealed that the Lumia 1320 will be released in the country from February 24th. The device will be available from the likes of the Carphone Warehouse, EE, and Virgin Mobile.
The Carphone Warehouse already has the handset listed on its website and will be available free starting at monthly plans priced at £21 per month. This is with Vodafone on a two year contract that will provide 300 minutes of talk time, unlimited text messages, and 250MB of data.
To quickly recap the Nokia Lumia 1320 features a 6-inch IPS touchscreen display at a resolution of 1280 x 720p, which is powered by the dual core Qualcomm Snapdragon 400 processor running at a clock speed of 1.7GHz.
This is paired with 1GB of RAM with the handset having 8GB of on board storage that is expandable up to 64GB via microSD card. There is a 5-megapixel rear facing camera while around the front is a 0.3-megapixel unit, and the device has a 3,400 mAh battery powering everything up.
Will you be getting the Nokia Lumia 1320?