Vaas Wireless Charging Pad Daily Steals offer just $20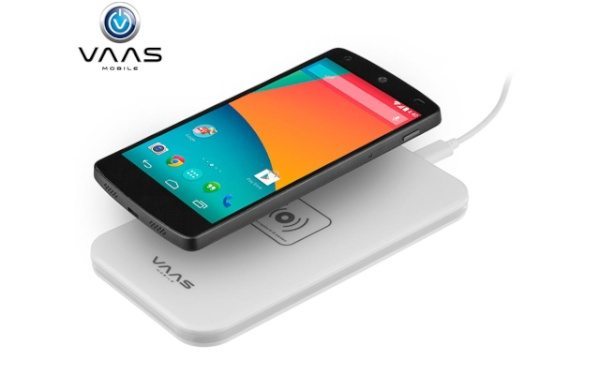 Now here's a great offer for today only, so you'll need to hurry if you want to take advantage of it. The Vaas Wireless Charging Pad is available today from Daily Steals for just $20, that's a massive saving of $79 on the usual $99 price.
Increasing amounts of device users are enjoying the benefits of wireless charging, but some of these accessories can be quite expensive. The Vaas wireless charging plate meets the universal Qi wireless standard so this accessory will be compatible with smartphones supported by Qi standard wireless charging.
Just some of the compatible devices include the Google Nexus 4 and Google Nexus 5, LG Spectrum 2 (Verizon) HTC Windows Phone 8X and Droid DNA (both Verizon). Many Nokia Lumia handsets are also compatible with this Vaas accessory such as the Lumia 720, 810, 820, 920, 925 and 1020.
If you're fed up with using connectors and wires for charging and the annoyance of tangled cables, this wireless charging transmitter means your device can be kept charged at all times in a hassle-free way. It uses induction technology so that you simply need to place your compatible device on the charging pad.
The Vaas Wireless Charging Pad has an LED indicator to show the battery status of your smartphone and the charging plate is in white. If you want to grab this accessory at this low price today, head to DailySteals here.
Are you about to head to Daily Steals right now for the Vaas Wireless Charging Pad? If you order this accessory it would be good to hear what you think about it so why not drop us a comment.