iPhone 6 design grows in size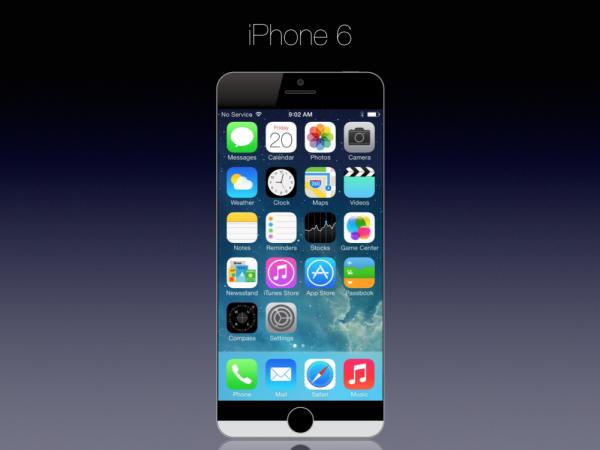 One of the biggest requirements from a lot of Apple fans for this year's iPhone model is an increase in screen size, which in many people's eyes is long overdue. Today we have an iPhone 6 design for you that grows in size.
There has been many rumours suggesting that Apple fans will get their wish this year with a variety of iPhone 6 screen sizes banded about, but some are worried that we will only see a similar increase to what was seen last year and go up to 4.5-inches.
Today we have a concept phone idea for you that is an iPhone 6 with a 5-inch screen size at a Full HD resolution, and is the work of Shaik Imaduddin. As you can see we have an almost edge to edge display that has an Apple A8 64-bit processor under the hood, but with only 2GB of RAM.
There is a 10-megapixel camera fitted to the rear of the device while the home button looks to have retained the Touch ID fingerprint scanner. We also have a two tone colour scheme but it remains to be seen just how large Apple will go with the screen size for the iPhone 6.
We have heard talk of various screen sizes for the device and if you like to read all the rumours that have emerged about the device click here.
Do you like this design?
Source: Concept Phones.