TJ Oshie Olympics success inspires Wallpapers app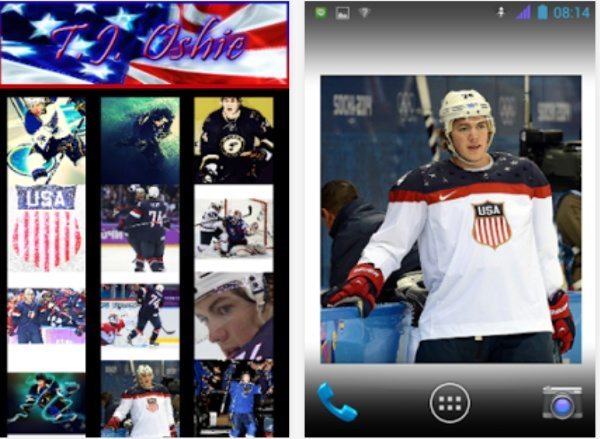 Since the Winter Olympics 2014 schedule was first released last year, one of the most anticipated events was the USA vs. Russia hockey match. The long awaited showdown led to T.J. Oshie being hailed a US hero for his part in the victory and has inspired a T J Oshie Wallpapers app.
This ice hockey spectacle was one of the big thrillers of the Sochi 2014 Olympics so far, with the USA eventually beating Russia 3-2 in a shootout. The sudden-death shootout followed the teams finishing level 2-2 after overtime and it was Oshie who pulled off the winning goal, scoring in the eighth round.
Of course this has led to many people paying tributes to Oshie and the rest of the US team, and yesterday a new app arrived in the Google Play Store, no doubt prompted by the success. It's simply called T.J. Oshie Wallpapers, and if you want to acknowledge Oshie's part in the match that will be viewed as an Olympic classic, you might like to download this app.
Oshie was born on 23 December 1986 and is a professional ice hockey center who currently plays for the St. Louis Blues in the NHL. This app in honor of him has 30 HD T J Oshie Wallpapers to choose from. It's a free app that's compatible with devices running Android 2.3 or later.
If you want to check out the app or download it then you can do so at Google Play here. Have you been following all of the action from the ice hockey at the Winter Olympics? Maybe you think this app is a great way of acknowledging this thrilling match? Let us have your comments.