Samsung Galaxy Note 3 vs LG G Pro 2, highlights shown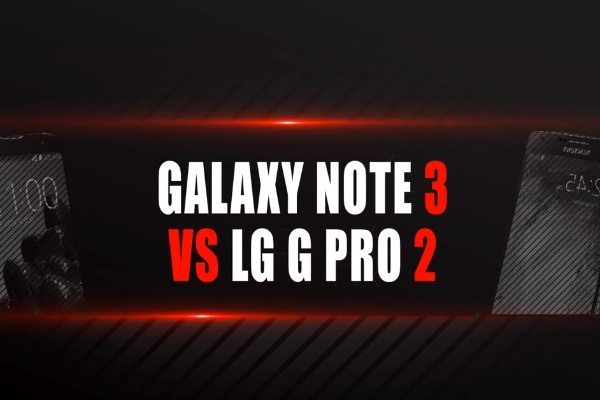 A few days ago the LG G Pro 2 was made official and there are likely to be plenty of buyers waiting for the upcoming release of this smartphone. The Samsung Galaxy Note 3 is another device with a large display so these are likely to be direct competition for each other. Today we have a Samsung Galaxy Note 3 vs. LG G Pro 2 video comparison that neatly shows the highlights of each phablet.
Although the phone was formally introduced a few days ago, the LG G Pro 2 release date and price have not been confirmed yet. The device has a 5.9-inch Full HD display and many other top-notch specs so it seems likely that this phone will be in demand.
On the other hand the Galaxy Note 3 has a 5.7-inch display and is readily available across many regions of the world. Several days ago we gave readers a straightforward specs comparison of the LG G Pro 2, Galaxy Note 3 and HTC One Max, so you can check that out for further details if you wish.
The comparison review that we have embedded below this story is a really easy way of checking out the best points of each, and so depending on which factors are most important to you, this could help you make a choice between them.
The YouTube video begins with running through the benefits of the LG G Pro 2 over the Galaxy Note 3. It shows 7 aspects in total, just a few of which are a 4% larger display, optical image stabilization, and superior speakers.
The comparison then moves on to highlighting the better points of the Galaxy Note 3 as opposed to the LG G Pro 2. This also shows 7 aspects, some of which are the S Pen stylus, micro USB 3.0, and off screen buttons.
We haven't listed all of the different factors shown on the video, as we don't want to spoil your enjoyment of the comparison. However, if you were finding it difficult to make a choice, this video could make things a whole lot clearer as to which is the best phone for you.
Once you've checked out the video beneath this story we'd really like to know which device you favor. Would you pick the tried and tested Samsung Galaxy Note 3? Maybe you feel the new LG G Pro 2 was worth waiting for? Let us know with your comments.