HTC Desire 8 gets more official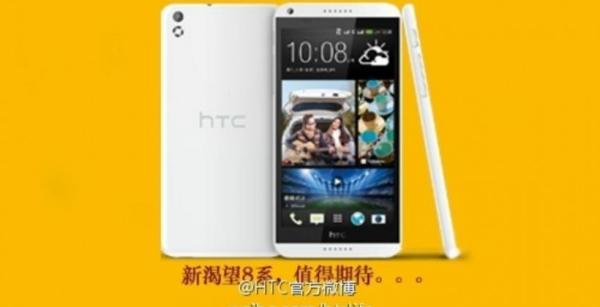 The HTC Desire range of smartphones have always been popular and were the main reason for the company's early success on the Android platform, although it recent times things have changed somewhat. Now the recently leaked HTC Desire 8 phablet device has seemingly got more official.
A few days ago an image was leaked that was supposedly for a phablet sized smartphone coming from smartphone manufacturer HTC, which looked to have a plastic form factor. Now the image that you can see on this page is supposedly more confirmation of the HTC Desire 8.
The image has been posted by HTC on its Weibo account in China and doesn't look any different from the previous image, but if this is the real deal it should mean that the device could be making its debut next week at the Mobile World Congress 2014 event taking place in Barcelona, Spain.
The handset is thought to have a 5.5-inch touchscreen display at an unknown resolution, and besides the plastic body the handset seems to have the volume controls and lock button situated on the right edge.
This comes as the HTC One successor continues to get leaked with some images that seem to have been taken in the wild.
Will you consider the HTC 8 Desire?
Source: Android Community.