LINE messaging app update brings changes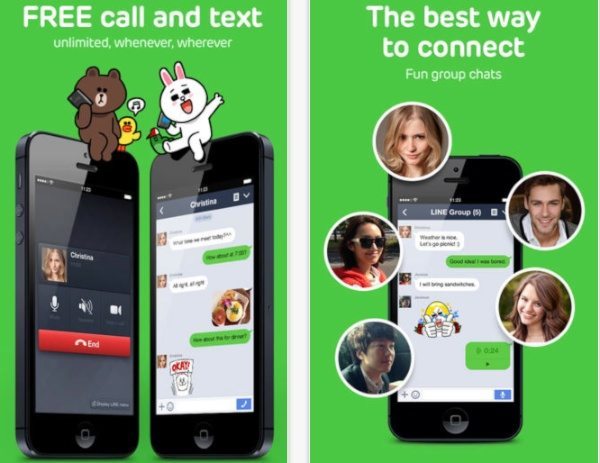 We like to bring readers news about popular new apps or updates for existing apps and now the LINE messaging app has received an update bringing changes and improvements. This is an iOS app and the LINE update brings some significant upgrades to the service.
The LINE app was developed by Naver Japan and the update bringing it to version 4.0.0 arrived at the App Store today. This social networking app enables users to free voice calls and free messages in unlimited amounts. It's used in more than 231 countries across the world and has over 350 million users.
It's a highly rated app that has hit the number 1 spot in the free apps category of 52 different countries. Features of the app include video calls, Snap Movie that enables you to share footage with friends, free international calls, a Timeline feature, and a Sticker Shop.
The new update brings improved voice call quality, a revamped flat design, and Theme Shop. The update also brings new Delete Messages, Forward, and Save to Note features, two new notification tones, an added feature for iOS 7, and more.
LINE is a free app although in-app purchases are available and you should note that as with other apps of this nature you may incur data transfer fees. The app is available for iPhone, iPod touch and iPad running iOS 4.3 or later from iTunes here.
Are you already a LINE user and if so, what are your thoughts on the changes with this update? Maybe you're just about to check out the LINE app for the first time and could let us know what you think?