Nokia X already shipping to India, release pegged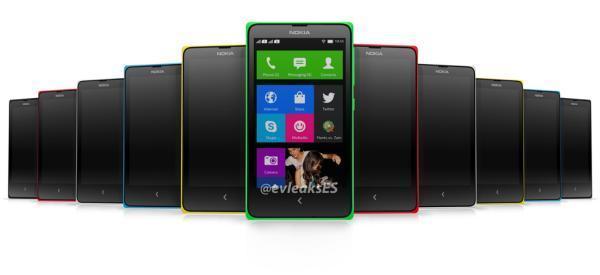 We have been experiencing months of leaks surrounding an Android based handset being developed by Nokia, and now a new report is suggesting that the Nokia X is already shipping to developers in India as a release date is pegged.
A few days ago we got so called confirmation of the Nokia X smartphone that was previously known as the Nokia Normandy, and now it has been claimed that the company has begun sending out units to developers in India ahead of a release.
The device is claimed to be released in the country at the beginning of April and around the start of the IPL season. It is long been thought that the Nokia X will be running an operating system that is based on the Android operating system.
This new report claims that it will be running the AOSP version of Android but does not have any of the Google services pre-installed so the company will have to come up with its own app store, and is being called AoL internally, which stands for Asha on Linux.
The move is to get developers on board to fill the app store up and sources are claiming that the company has already managed to get many of the top 100 apps from both the App Store and Google Play ported over.
Developers have also received the handset in other regions and porting the apps over has been a largely painless experience. Sources are claiming that the device is set to launch in the country for around Rs. 6,500 depending on the exchange rate at the time and other factors.
Do you like the sound of the Nokia X?
Source: BGR India.