Nokia X in supposed spec confirmation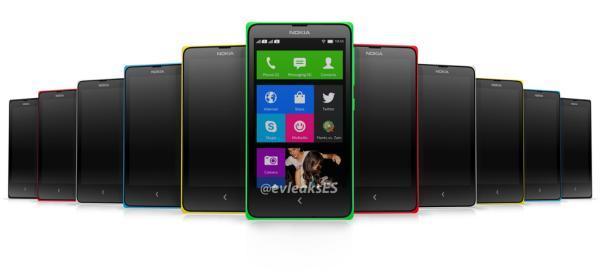 It looks almost certain now that Nokia is going to release a low cost handset in the coming weeks that has an operating system that is based on the Android platform, and now ahead of any official launch the Nokia X is at the centre of a supposed spec confirmation claim.
There have long been rumours and leaks about Nokia working on a new handset that will run some form of Android software, and while the company is almost under the full control of Microsoft these rumours continue to emerge.
Now serial tipster's evleaks that has already provided both images and specs for the handset that started with the title of Nokia Normandy, has taken to Twitter again to provide some more details about the handset.
A lot of the information we have already heard such as the dual core processor clocked at 1GHz, 512MB of RAM, 4GB of onboard storage expandable by microSD card, 1,500 mAh battery, and 5-megapixel rear facing camera.
There are also claims now that Android applications will be available from a special Nokia Store along with other 3rd party stores, which fits in with all the other rumours that have long suggested the device will have a special version of the Android operating system onboard.
We have even seen the handset listed on a retailer's website in Vietnam, but more recently there has been talk of some higher end Nokia Android handsets coming later this year.