Nexus P3 reminiscent of Sony Xperia Play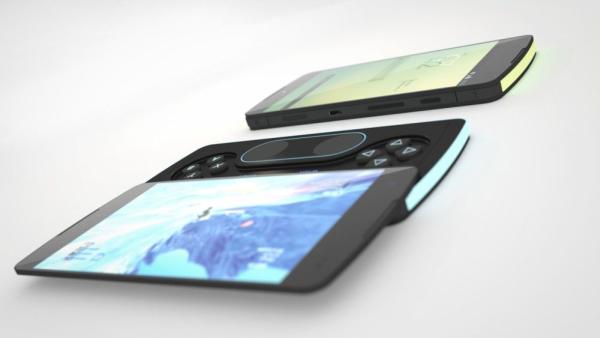 While mobile gaming on the various smartphone platforms is now a huge business the use of dedicated gaming smartphones has so far not taken off in the same way. Today we have the Nexus P3 design for you that is reminiscent of the Sony Xperia Play.
While many fans of the original Sony Xperia Play have long hoped for a newer and improved model, so far nothing has been seen. Today we have a concept phone for you that is being called the Nexus P3, and as you can see the device is a stylish gaming based handset that has slide out controls just like the Xperia Play.
The device has a special socket that allows the owner to switch between 3 different modes, which include a QWERTY keyboard for tasks that would be easier using such an accessory, an extended mode, and the gamepad mode which is obviously for gaming.
There is also a backlight strip that will change colour in line with what's being shown on the display, and the device looks like a slimmed down version of the LG Nexus 4 with the added bonus of a slide out keyboard or gamepad.
Specification wise the handset has a 5-inch IPS LCD touchscreen display probably at Full HD resolution, 12-megapixel rear facing camera, 2-megapixel front facer, and a RGB LED strip. There are also left and right shoulder buttons to further heighten the gaming experience, and a special port has support for both micro HDMI and microUSB.
Would you like to see a handset like this released?
Source: Concept Phones.