Nokia X aka Normandy seemingly detailed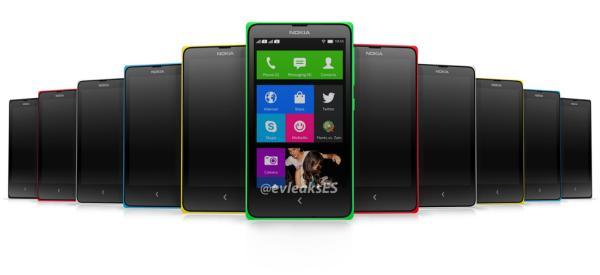 There is a growing possibility that in a few weeks time Finnish manufacturer Nokia could be launching a handset running a version of the Android operating system, and now the Nokia X aka Normandy is seemingly detailed ahead of a release.
Only yesterday we saw the device appearing on a retailer's website providing the full specifications of the Nokia Normandy, but often reliable evleaks that have teased a number of details about the handset are calling it the Nokia X.
The tipster has again taken to Twitter to reveal a number of details about the handset that fit in with previous leaks about the device, which include a 4-inch touchscreen display at a resolution of 480 x 800 powered by a dual core 1GHz Qualcomm Snapdragon processor.
There is also claimed to be a 5-megapixel rear facing camera with 4GB of expandable memory with 512MB of RAM, and keeping everything switched on is supposedly a 1,500 mAh battery pack. The device is claimed to be coming in six colour choices which fits in with previous images that the tipster leaked.
While many smartphone consumers have longed for an Android based Nokia device for a while now, the Nokia X looks set to be a budget device aimed at emerging markets it should still prove to be extremely popular among those that want to own a Nokia handset without Windows Phone 8.
Will you consider the Nokia X?