ViewSonic ViewPad 10i runs Android, Windows 8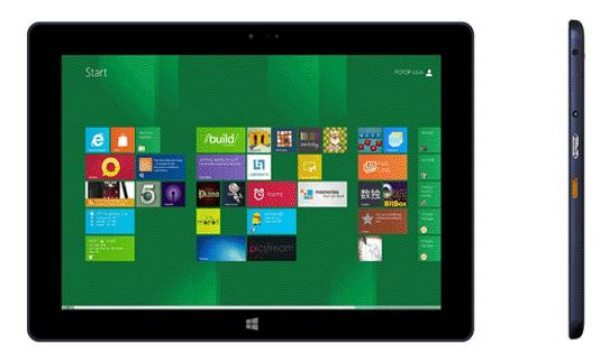 There are so many tablets on the market that run either Android or Windows 8 operating systems, but if you are finding it hard to choose then maybe just maybe the ViewSonic ViewPad 10i will be what you are looking for.
The ViewSonic ViewPad 10i is a dual boot tablet that can run Android 4.2 Jelly Bean or Windows 8 operating system; this new tablet was launched recently by ViewSonic and has been priced rather well at $499.99.
The specs on the ViewPad 10i Bay Trail tablet comes featuring a 10-inch 1280 x 800 pixels display with 1.6GHz Quad Core Intel BayTrail-M N2910 processor, it also comes with 2GB of RAM, 64GB of internal storage, 7000mAh rechargeable battery, the front and back cameras are both 2MP, other key features include 802.11b/g/n connectivity and much more.
It is great to have a tablet that is dual boot, having both Android and Windows 8 will be very handy indeed for many consumers.
To buy the $499.99 ViewSonic ViewPad 10i Bay Trail tablet please visit Ali Express right now, for a little bit of history the first dual booting tablet via ViewSonic was the ViewPad 10 Pro.
Will you be purchasing the new ViewSonic ViewPad 10i, and what do you think of dual boot tablets?