Horse Races Now app for iPhone provides all the info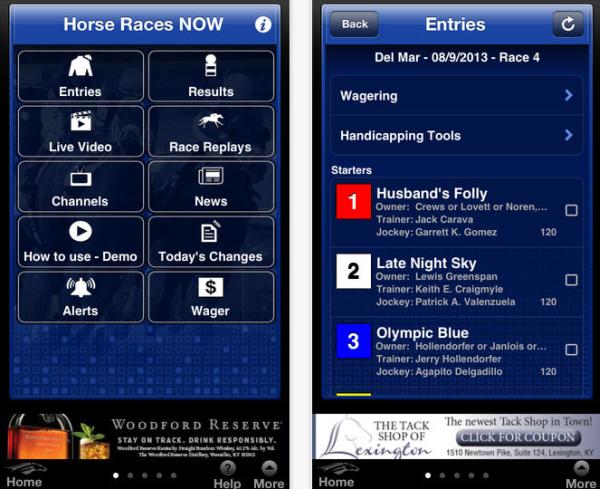 Sporting fans have access to a number of mobile applications that can provide the latest scores or betting on a variety of different sports, and today we have news of the Horse Races Now app for the iPhone that provides all the info.
The Horse Races Now app for the iOS platform will give fans instant access to a variety of information for race tracks across the US. Users can get up to date information on their favourite horses and even watch videos of a specific race or horse live, or archived.
This app will mean that users will never have to miss a race again as it provides all the information in the palm of your hand. The application has been developed Kenny McPeek and Sue McPeek, and McPeek is owner of Magdalena Farm in Lexington, Kentucky and a highly-respected horse trainer.
It has a full complement of live racing feeds, news, race replays, and handicapping tools while there are race replays available going back two years in time. While the app is not a wagering tool it does have links to top wagering companies for anyone 18 or over.
Horse Races Now 1.0.16 is available free and available worldwide exclusively on the App Store for owners of the iPhone, iPad, and iPod Touch running iOS 5.0 or later.