Motorola Moto G LTE AT&T reference on GFXBench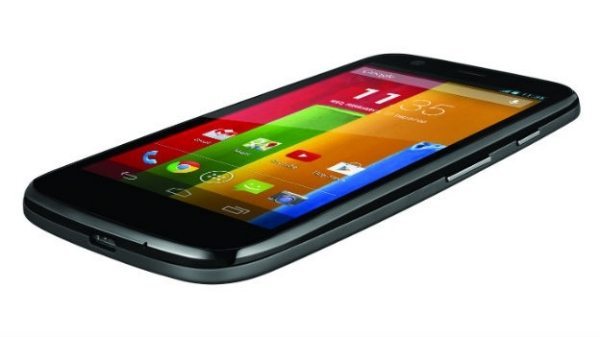 AT&T could be getting ready to launch the Motorola Moto G LTE variant, the 4G LTE version of this smartphone ahs been spotted over on the GFXBench website.
The GFXBench website shows android.os.Build.FINGERPRINT as motorola/peregrine_att/peregrine:4.4.2/KXB20.52/52:user/release-keys, which means the smartphone has a model name of XT1045 and has been codenamed the Peregrine with a reference to AT&T.
The Moto G 4G LTE will be very quick indeed and much loved thanks to its 4.5-inch HD display with a resolution of 1280 x 720 pixels, it will have the same specs as the 3G version but will be much faster by way of connection.
This means it will have the normal 1GB of RAM, 1.2GHz quad core Qualcomm Snapdragon 400 processor, 5-megapixel rear camera, 1.3MP on the front, as well as 8GB of built in storage, Bluetooth and WiFi.
There are no official details about the Motorola Moto G LTE variant, all we have is the benchmarks and until then we have to sit back and be patient.
Would you buy the Motorola Moto G LTE variant?