Watch-Me smartwatch concept like water and oil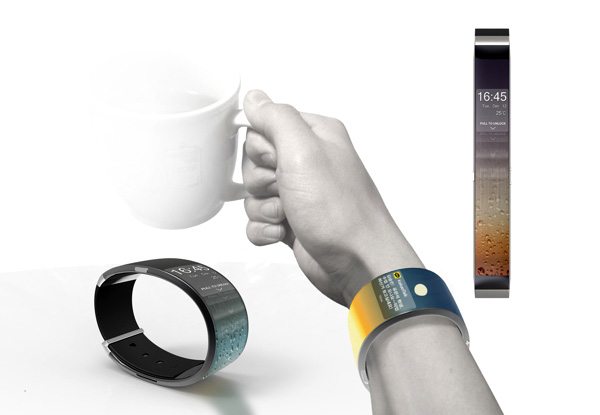 Smartwatches seem to be the future and the likes of Samsung and Sony already have theirs on sale, with the Apple iWatch is supposedly coming this year — What makes the Watch-Me smartwatch concept different from the rest?
Wearing a smartphone as such is becoming popular but those on the market now are not what you really call exciting, we need a new breed of technology and that is where the Watch-Me smartwatch comes into its own.
Innovators all around the world are trying to invent the best smartwatch and we believe the Watch-Me concept is the best to date by far, it basis itself on the water and oil concept.
Yanko Design reports that Designer Yoo Kwan has been working on the Watch-Me smartwatch project since January 2013, and we here at Phones Review believe the designers creation to be the best of the best and should become reality. If you watch the video provided below you will see that the flexible screen wraps around the wearers wrist provided plenty of display for alerts and navigation.
If you want to scroll a page you just rotate your wrist, we are not going to say anymore about the Watch-Me smartwatch, we will let the video explain the rest.
What do you think about the Watch-Me smartwatch concept?