Spelling Test iPhone app perfect for young kids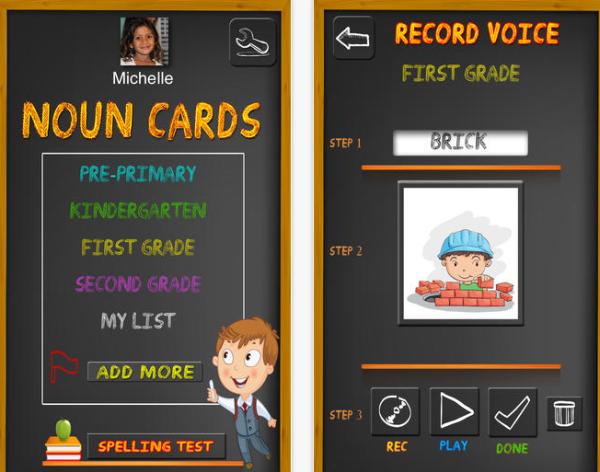 The growth in use of mobile devices has seen numerous applications released that can help users of all ages with their education. Today we have news of a Spelling Test Practise iPhone app that is perfect for young kids.
This free iOS application was recently treated to an update and comes with more than 500 nouns flashcards that will help kids from pre-school through to second grade improve their spelling and vocabulary.
The application is fully customizable and allows users to create their own lists and words, and along with interactive spelling tests it provides the perfect task oriented learning app. This app uses a combination of nouns flash cards with colourful pictures with professional voice over's, and a kids friendly user interface.
Parents can record their own voice for each word and there is also unlimited user creation available. Other features include interactive spelling tests with report generation, and incorrectly spelled words can be highlighted and added to the Practice words list.
Spelling Test Practice with Nouns 1.3 is free and available worldwide on the App Store for owners of the iPhone, iPad, and iPod Touch running iOS 5.0 or later and check out the demo video we have embedded below.