New BlackBerry 10 prototype we should say no to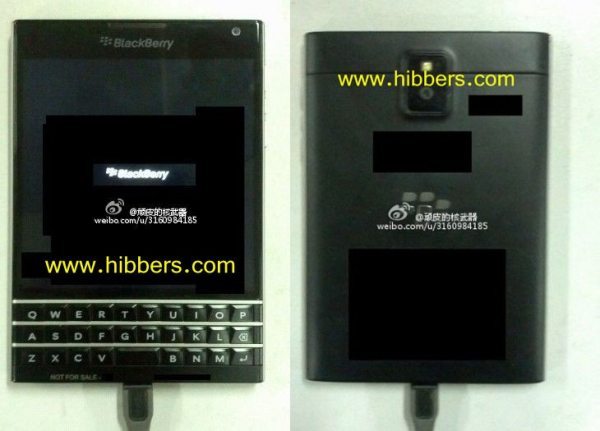 BlackBerry have been sitting in a corner somewhere deciding what they should be releasing next, the last smartphone they launched was the BlackBerry Z30. What have they got up their sleeve — Could it be this new BB10 device?
BlackBerry is doing the right thing by not rushing into releasing a new product, time is of the essence and all that, but come on now if they are considering launching a new phone that looks like the one in the image below they should really give up the mobile sector.
The photo shown over on the CrackBerry Forum with www.hibbers.com stamped on it looks horrid, sorry but it does. If this truly is a new BlackBerry 10 prototype then we should say no to it now before money is spent launching it.
BlackBerry launched the BBM app on other platforms such as Android and iOS etc, but when it comes to devices nothing special has been release in a while and yet BlackBerry ay they are still very committed to devices. They are apparently launching two new devices in 2014; maybe this BlackBerry 10 prototype is one of them.
The so called BlackBerry 10 prototype shown here has a full QWERTY keyboard, and if you notice in the left bottom corner is says "NOT FOR SALE,"it looks so different and nothing like we have seen from BlackBerry in a long while, looks like it should have been released like 10 years ago.
Stay with us because if BlackBerry is set to release two new devices this year, we will notify you.
Would you buy a BlackBerry device if it looked like the one shown in this photo?